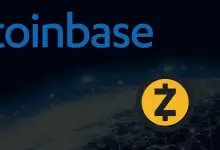 Recently, there have been speculations that Zcash might come up with another network similar to itself. But another announcement by Coinbase has created waves in the market. Coinbase has decided to remove to remove Zcash from its platform for UK users from 26th of August. This comes as a shock to the users because they have just been given 17 days to manage their activities involving Zcash. They have been advised to switch to another exchange or to convert Zcash to another cryptocurrency. Speculations are going on that this might be in the wake of the United Kingdom tightening the laws regarding cryptocurrency.
The fact that the authorities in the UK are putting the exchanges under pressure to reveal the details regarding their transaction may be a major reason for the step being taken by Coinbase. Also, Zcash had been listed as a part of the "COINBASE EARN PROGRAM," thus giving the authorities a chance at further suspicion.
Zcash was added by Coinbase last July and further, it was added to the crypto retail trading in the month of December. Zcash is one currency that has focused on the privacy of those who deal in it. It has also been planning to come up with another privacy-based network like itself. However, the manner in which this move by Coinbase will affect the currency is yet to be determined. But it has definitely astounded Coinbase users in the UK.