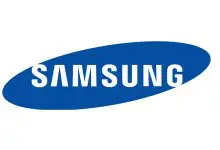 Most Companies are working on developing innovative solutions and aiming at delivering the best to its customers. Samsung once again is looking at offering innovative technologies on the leading blockchain technology. This is not for the first time Samsung thought of blockchain based innovative solutions, earlier this year, Samsung included crypto-based features into its Galaxy S10 devices.
The Samsung new initiative news was reported on June 16th, 2019, by Bloomberg. The source mentioned that the South-Korean based popular smartphone Manufacturer Company Samsung is looking ahead to partner with platform firms, mostly on blockchain development and artificial intelligence. Samsung, by collaborating, also wants to offer the next level generation for mobile networks- sixth generation.
The new emerging technologies seem to be a great challenge for leading companies, and in order to stay in the changing world, they need to develop innovative solutions and adopt these technologies.
According to Bloomberg, the step to follow cutting-edge technologies, namely blockchain technology and sixth-generation (6G) comes at a time when there is significant architectural change and also business climate change. These rapid changes are taking place within the tech industry. These new challenges are for companies seeking to survive in the emerging market.
A private equity company basically owns a platform firm, and the main goal is to make the next purchase in a specific industry.
South Korean based Samsung's Vice Chairman, Jay Y. Lee Company's statement revealed by Bloomberg says, Jay Y. Lee currently works as Samsung's de facto leader, a week ago, participated in various discussions with the executive members of Samsung so as to talk about the important partnerships.
Lee, in the statement, highlighted that: in order to create new foundations, we need to challenge ourselves with a resolution, by moving away from the scope of safeguarding prior achievements of the company.
Earlier to this, Samsung successfully implemented the features of blockchain and cryptocurrency into its upcoming smartphone device named Samsung Galaxy S10. The company confirmed the development news and also said that the company is considering including blockchain and crypto-based features in various smartphone devices of Galaxy models.
A source reported the latest crypto development news in May of Samsung; the popular mobile manufacturer is advancing the smartphone functionality with digital currency and blockchain features.
It was also reported by an unknown source in the last week of April that, Samsung might design a blockchain based public-private network by using its own crypto token.
It will be interesting to see the advance crypto developments Samsung will bring to its devices in the days to come and how will this change the lives of its customers. Samsung was the first company to roll out crypto and blockchain based features to its devices, and other smartphone manufacturers are following its footsteps despite having strict government regulations on emerging technologies.