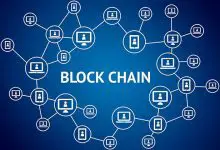 The founder of blockchain platform Universa.io, Aleksandr Borodich believes that the Moscow-based blockchain innovation group should be provided with an instrument that would help them to measure the intellectual property. Borodich's views were captured by the Russian news agency TASS during the mid of this month.
The Moscow municipal government had made an announcement during the starting of the current month that they are planning to establish a blockchain-based city innovation cluster by the mid of 2019. The planned platform for the city's IT innovation group would help several tech and business entities to come together, thereby allowing the applicants to collaborate with their probable partners and also learn about their products and equipment.
According to Borodich, the hypothetical instrument would be able to evaluate the intellectual property and thereby assist the efficient innovations to get funding. While speaking at the Russian Investment Forum in Sochi, Borodich stated that "If we manage to develop expertise — within the frameworks of the cluster — that would allow to better evaluate the intellectual property, we [investors] would gladly provide some financing on inventions."
At the beginning of this week, the National Center for Informatization (NCI), which is a subsidiary of Russian state-owned high-tech corporation Rostec, collaborated with Vostok, blockchain platform in which the partners would work towards building "competencies in the implementation of blockchain technologies at the municipal, regional and federal levels."
Moreover, Infotech Baltika, the Russian shipping logistics company, declared during the week that it would build up a blockchain-based system by the name of Edge.Port to assists the ports in which it has operations. The network would enable applicants to keep all the relevant and adequate blueprints on the blockchain. Various port related services such as vessel parking, tug boat rentals, etc. would be ordered and monitored via online through the system thereby eliminating the need of paperwork and hence saving a lot of time and cost.
The Russian Federal Service for Supervision in the Sphere of Education and Science, (Rosobrnadzor) also executed blockchain technology within the country for major graduation examination stating this year.