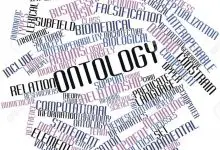 Recently, a new development software belonging to the corporate – oriented cryptocurrency, Ontology (ONT) has introduced into the Google Cloud Platform Marketplace. The update was given from Ontology via a Medium post early this week.
Ont_dev_Platform, the recently added software, consists of a series of tools that is responsible for the development of smart contacts on Ontology's blockchain platform. The DApp product comprises of a block explorer, a smart contract Integrated Development Environment (IDE), SmartX, and an Ontology test environment.
As per the announcement, the introduction of such tool would create the project "one of the first public blockchains to have a development platform on the leading cloud provider marketplaces: Google Cloud, Amazon Web Services, and Microsoft Azure. Using the Ontology Development Platform on one of these cloud providers allows you to play around with and develop smart contracts without having to go through the fuss of configuring and setting up an environment locally."
Ontology, which was developed and established by OnChain, a Chinese company which also has a cryptocurrency called Neo (NEO), is currently positioned as the 17th largest crypto by market capitalization. Ontology has also amalgamated with the Google Cloud Technology Partner program that provides an opportunity to Ontology to merge with Google in marketing operations. The new connection along with the development of a platform assists Ontology to develop the tech community thereby making the development of dApps more reachable for all.
The blueprints of the project revealed that "Ontology is a blockchain/distributed ledger network which combines a distributed identity system, distributed data exchange, distributed data collaboration, [and others]. Together this builds the infrastructure for a peer-to-peer trust network which is cross-chain, cross-system, cross-industry, cross-application, and cross-device."
The blockchain is gaining grounds across the global market, and every country today is showing their interest to become a part of this developing technology. As per the recent reports, South Korea's large telephone company, KT Corporation, plans to launch a blockchain-as-a-service (BaaS) platform that would support blockchain-as-a-service (BaaS).
Last November, there were reports being publicized that Microsoft has collaborated with a blockchain startup called LayerX whose primary motive is to increase the uptake of blockchain technology from the BaaS solution offered on the Microsoft Azure.