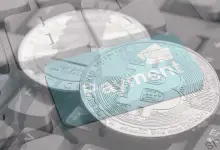 Last year, more companies began accepting crypto currency as a payment for goods and services. it is with companies such as PayPal and Overstock coming in mind. By adopting crypto currencies, these companies create a strong foundation and support by pushing block chain towards mainstream.
Wix is a publicly traded unicorn allowing small businesses and individuals to create websites. It will be adding a crypto payment company called PumaPay that has raised almost 120 billion dollars in a private sale.
Can pay in tokens:
The premise of this collaboration is that it is not only about Wix users being able to pay in crypto. But that Wix user will have the possibility to implement said payment scenarios on their own websites, so enabling their customers to pay in tokens.
After crypto currency reached a record high at the starting of the year, the past six months have been less than stellar for the block chain world and crypto currency. It seems that following a dip and downturn in crypto currency, the support of digital assets in the ordinary world. Users are feeling more apprehensive than ever, as to whether crypto will have a consistent place in our future.
Some claim that the hype surrounding this space is dying down as it is temperamental nature has begun revealing it true self, before settling into its groove.
New technologies and new foundations:
It is clear that the support from the new technical foundations will be required so that they can take block chain and the other crypto currencies into the future. And these foundations are going to come through more established companies.
Digitalized eco systems have the capability to integrate and push out new technologies, so that not only are crypto currencies available on companies' websites but also those customers who use their interface having the ability to adopt and push out crypto.