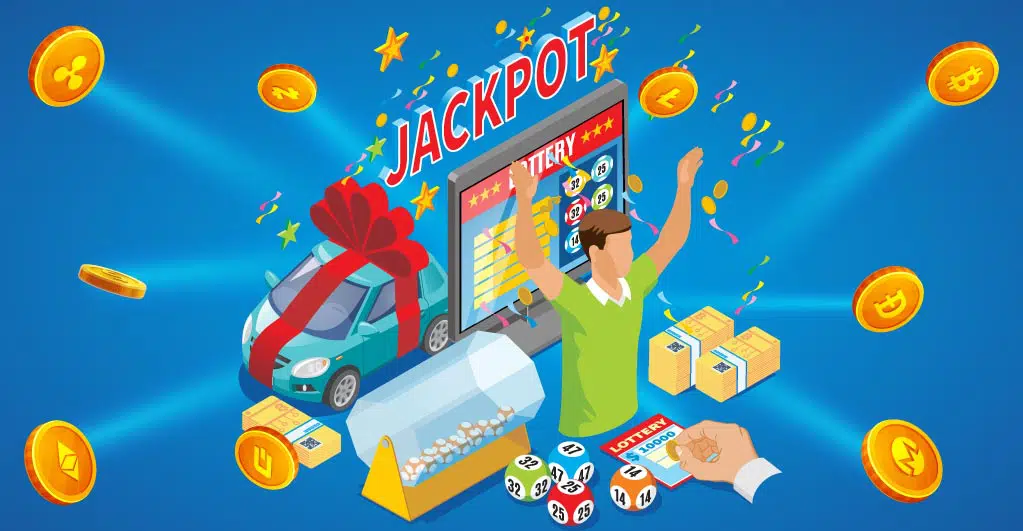 Overview of Crypto Lottery
Cryptocurrencies have quickly become a global phenomenon, amassing over 100k billion dollars in market value. The reason behind its surging demand is the use-cases it serves. Besides being a means of exchanging or storing value, cryptocurrencies have become a popular lottery medium.
Crypto lotteries are virtual lotteries that use cryptocurrencies to offer real rewards to users. It works like a traditional lottery where players buy tickets and try to win the jackpot. The distinctive feature that crypto lotteries possess are the rewards. Unlike standard lotteries, a crypto lottery offers rewards in cash or cryptocurrencies.
With the cryptocurrency market's value surging from 790 million to 100k billion dollars in two years, it is obvious why players want rewards in crypto. However, while the appeal is a given, many users are not too sure of the chances of winning in a cryptocurrency lottery. While there is no universal win percentage that applies for every lottery, here is an overview of the tentative odds.
What Are the Chances of Winning a Crypto Lottery?
As already stated, there is no definite winning percentage in a crypto lottery. Most of the time, the winning chances depend on the chosen lottery. Some lotteries offer up to 14,266,000 EUR for an entry ticket of 1,000 Bitcoin.
The chances of winning the jackpot are almost 1 in 14 million. However, the chances are not as grim as they appear. Compared to crypto lotteries, Powerball drawing offers a 1 in 292 million chance to win the jackpot. With crypto lotteries offering better rewards, players can easily decide which lottery offers better prospects.
Advantages and Disadvantages of Crypto Lottery
Despite offering multiple perks, it is viable for new users to be skeptical regarding crypto lotteries' cons. That is why here is an outline of its benefits and drawbacks:
| | |
| --- | --- |
| Pros | Cons |
| Crypto lotteries offer instant deposits and withdrawals. | Cryptocurrencies can attract unethical ventures. |
| There is no need to use a centralized payment processor. | Some countries do not permit cryptocurrencies. |
| Users can access crypto lotteries worldwide. | |
| Crypto lotteries' prices are generally lower than traditional lotteries. | |
| Since a crypto lottery uses blockchain technology, players experience a fair and transparent reward distribution process. | |
| Usually, players have better winning chances in crypto lotteries than in a standard lottery. | |
What Opportunities Can Crypto Lotteries Have in the Future?
With the gradual adoption of cryptocurrencies, crypto lotteries are bound to grow as well. However, the primary and probably the most crucial phase the industry might face is legalization and regulation. Gaining legal support from established authorities will eliminate shady lotteries from the industry.
At the rate the industry is going, such an event is inevitable. It will attract more ventures and developers towards the sector, offering more gaming prospects to users. Moreover, increasing competition can also lead to crypto lotteries offering better bonuses and chances of winning to players. Plus, as cryptocurrencies surge in price, players will earn more value for the same rewards.
In Conclusion: Should Players Try Crypto Lotteries?
Crypto lotteries are quickly gaining global recognition, outperforming traditional lotteries in several aspects. Players can get better rewards at crypto lotteries along with better winning chances.
Moreover, crypto lotteries do not face territorial restrictions like a standard lottery. Thus, users can access crypto lotteries from anywhere as long as authorities have not banned crypto in the region.
Users do not have to prepare meticulous strategies to win at crypto lotteries, making them more appealing. With such perks and future possibilities, crypto lotteries gain a definite edge over other alternatives.