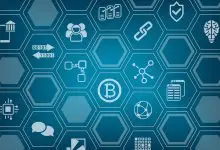 Distributed Ledger System or Blockchain is an innovative technology that took the market by storm at inception. It became famous mainly due to the rise of cryptocurrencies like Bitcoin and Ethereum.
However, with passing time companies started discovering various uses for blockchain apart from just for creating digital coins. Fast forward to 2019, the technology is now being used in almost every sector of business. Right from pharmaceutical plants to forex transactions, the blockchain technology has garnered unbelievable traction in a very short span of time.
As it grew popular, countries across the globe started taking serious efforts to make the maximum use of blockchain, and become powerhouses of the distributed ledger technology. From east to west each and every country joined the race sooner or later.
Recently, the UN World Intellectual Property Organisation (WIPO) released a country wise data on the total number of blockchains based patent approved last year. The list was topped by China, who was closely followed by the United States.
The world's second-largest economy approved a staggering 790 patents based on blockchain technology in 2018, while the US stands at a close 764 patents. However, other countries have relatively modest numbers. The third position is at quite a distance, where South Korea stands with 161 patents, and Australia takes the fourth spot with 132 patent approvals. Shockingly, only one country from Europe could break in the top ten. The United Kingdom took the 7th position with a mere 36 filings.
Company wise, nChain Holdings Limited, London based company, filed the most number of patents. However, its patent filings were approved in Canada, Australia and India, which is why the UK's ranking stays at seven. Also, the man who claims to be "Satoshi Nakamoto" is the chief scientist at nChain.
Company wise, the patent filings were dominated by established companies and start-ups like IBM (119), Mastercard (111), Alibaba (60), Coinplug (84). Interestingly, Bank of America, which was once known as the largest applicant for blockchain, is not even seen on the list today.
Blockchain-based cryptocurrencies bled throughout 2018, as the market was worse than ever. Bears were dominant throughout the year. However, this didn't stop developers and companies from filing patents. In fact, the number of patents published in 2018 has significantly increased as from 2017. A total of 1,060 patents were filed in 2018, a bump from 2017 (971).
The global spendings on blockchain are expected to be around $12.4 billion by 2022. Most of this figure will be generated by finance sector offerings like cross-border transactions ($453) and trade transaction ($285). The US alone will spend around ($1.0).
Looking at the optimistic projections, countries are trying to develop technologies in a bid to cover as much market as possible. Recently, a blockchain by the name of Cosmos Hub was launched, which will facilitate any and every blockchain to get linked on its platform, literally becoming the "blockchain of blockchains." Innovations like these are extremely important to keep the blockchain space thriving. This makes the patents ever so important, which would further invent newer spaces to utilise blockchain.