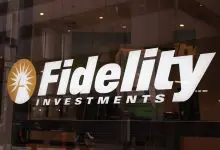 As per the announcement made during the end of the last week, the Fidelity Digital Assets is now live but only for a selected group of customers. Fidelity Digital Assets is the digital currency wing of United States based, Fidelity group which is involved in providing financial services.
The firm had recently tweeted that: "We are live with a select group of eligible clients and will continue rolling out slowly. Our solutions are focused on the needs of hedge funds, family offices, pensions, endowments, other institutional investors. It's been a challenging and rewarding time here, from critical decisions on product direction, to the intensive work of our development teams. Our operations, risk, and compliance teams are actively working with auditors to refine our policies and procedures, adapt existing operational processes, and to set new benchmarks for this aspect of cryptographic and blockchain-based finance."
The tweet further read that, "Our initial clients are an important part of our final testing and process refinement periods, which will eventually enable us to provide these services to a broader set of eligible institutions. Our conversations with a variety of institutions have served to underscore their clear need for a trusted platform provider in order to engage with digital assets in a meaningful way. We are committed to exceeding the requirements and standards of existing solutions with both our custody platform and trading venue — providing a combination of security and a central point of market access, disrupting the obfuscated nature of trading digital assets today."
During the end of January, Fidelity had announced that its Digital asset platform was in its final stage of testing. The company had made its first announcement about such service in October last year and since then it has been working on evolving its platform to make it as per the institutional trading and custody standards, as well as regulatory requirements.
At the beginning of this year, unspecified sources revealed that Fidelity's Bitcoin (BTC) custody offering would go live by March 2019.
Tom Jessop, the head of Fidelity Digital Assets, stated during an interview taken by CNBC that the company still continues working on various components of the platform to ensure smooth functioning of the same even though the platform has gone live. He further observed that "while some users have been on the platform since January, others may wait until September, as it really depends on the facts and circumstances of each client."
Jessop also mentioned that the impact of the last year bear market has not hampered the development of the company's platform. However, he stated that "if you started a crypto fund at the height of the market you're probably hurting right now" He further added that "If anything, they are as encouraged now as they were when prices were higher."
Also, as the company keeps on developing, it continues to focus on extending their client base.
As per recent reports, Fidelity has been actively involved in putting in funds and has invested around $2.5 billion per year on latest technologies such as blockchain and artificial intelligence to enhance its growing business model further.
Abigail Johnson, CEO of Fidelity and a major supporter of digital currencies, had initially introduced Bitcoin and Ethereum (ETH) mining at the company in 2017. She stated during a conference conducted in New York that "I'm a believer. I'm one of the few standing before you today from a large financial services company that has not given up on digital currencies."