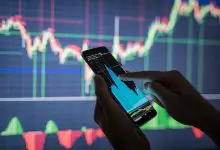 Bitcoin price is trudging closer to the support level of $3,500 once again which some believed that it would sustain at this mark for a considerable period. Though Ethereum had increased by a dollar since last night, it was Litecoin that showed great promise as it raised by more than a dollar.
Since its remake, Litecoin is showing incredible potential and is moving ahead with a lot of conviction. This committed digital asset is likely to be the silver coin if Bitcoin holds the gold term. It is also witnessing a growing community and customer base. Augur also carried on its development process and has touched an average of more than $13 since the past 24 hours.
On Coinbase, the Bitcoin rate observed a 24 hour high of $3,450. Major exchanges though show a difference in Bitcoin pricing, thereby creating an arbitrage opportunity between exchanges. There was a ridiculous difference in Bitcoin rate once. Bitfinex always shows a hiked Bitcoin price thus leading a clear arbitrage chance for traders who possess accounts on both the exchange.
It creates a situation where one can buy on Coinbase and sells on Bitfinex. Hence there are apps namely Voyager that actually helps businesses to connect to all the exchanges.
Trading during the weekend can at times be additional with Bitcoin as part-timers devote their time on weekends leading to an increase in trading activity
Ethereum increased to $106 from its position since two days with an average of $107 in all the markets. Those who have considerable faith in Ethereum stand a good chance this week and next to raise their holdings. With Binance granting direct purchases through credit card, the market has opened up to retail traders. This service is rendered to only three currencies with a charge of higher of either $10 or a percentage.
As per CoinMarketCap, Litecoin rose by 5 percent across all exchanges, clearly heading the pack. Coinbase though lowered Litecoin's performance bit still managed to touch $33 in the last 24 hours.
Though it has never happened in the past, it would be intriguing to see Litecoin price rise at the time when Bitcoin rates are diving. For a considerable period, Litecoin has shown a stable BTC-to LTC ratio. A new dawn for those holding Litecoin will emerge if it breaks the existing pattern and moves up to $100. This could not be far from actuality and increasingly probable considering the ever increasing preference of LTC.
For consecutive two days, Augur has been maintaining its highs across all markets. Though TradingView analyses only four exchanges, the overall global average is more than $13. It's fascinating to see Augur soar high. To sustain a price of $10 during a period when there are no considerable demand highlights that has a lot of potentials.
The market's token future forecast is controlled by the support from the market forecast themselves. Using the tokenized mechanism, any such market can be created. There are definitely no visible partnerships from major institutions for Augur, in spite of which it ensures great potential. It's just a matter of time when these dominant institutions combine predictions market in the blockchain. At that point, Augur could be the likely option and those holding REP for a considerable period might reap benefits.