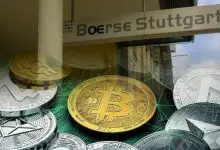 Stuttgart Exchange Group, the second largest stock exchange group in Germany and Solaris Bank, the Banking Institute are going to join forces to create the infrastructure for a no-fee crypto exchange in the country. While some of the digital cryptocurrency fanatics are welcoming many of the large banking establishments into the crypto affray, others still believe it goes against the decentralized nature of the cryptocurrencies. However, one cannot predict and stop the growing market from evolving and moving towards the higher levels of financial Integration.
Establishing No-Fee Crypto Exchange
Even though the stock giant Stuttgart announced that there would be zero fees for crypto exchange, earlier during May, which is in their wishlist already, they are now looking to initiate the infrastructure of this project and start it as soon as possible. This German exchange giant is now making deals with the SolarisBank, one of the biggest fintech and banking platform companies of Germany to make the vision come into reality.
The efforts that are being made by these two companies will culminate in a new cryptocurrency exchange which is currently penned into launch in the first six months of 2019. The crypto exchange firm will utilize the financial platform, SolarisBank to be the cornerstone of this mega project. Stuttgart Exchange has been operating since 1860 and is now one of the largest stock exchanges in the Europe Continent, furtherly, the latest zero-fee crypto exchange idea will boost the firm in terms of reliability, trust, and confidence amongst users.
An official press release reported on 12 December, Wednesday outlined, some of the nuances in regards to the cumulative and collaborative efforts that are being made by the Stuttgart Exchange and SolarisBank. Honorable Chief Executive Officer of SolarisBank, Roland Folz was honored and upbeat about the potential and partnership of this new project by stating, "An efficient and reliable crypto exchange trading platform is an elementary contribution of the Stuttgart's vision of a hybrid financial world with both fiat and cryptocurrencies."
Trying to bridge the gap between the crypto sectors and fiat seems to be the most important and main motive of this project. A safe and secure exchange which offers reliable protection for up to hundred thousand Euros is going to be supervised by all the leads of German regulatory bodies such as BaFin and Bundesbank, which are currently active.
The official press release statement also mentions that the different options in trading for both ETC (Ethereum) and BTC (Bitcoin) will be available along with an ICO platform which was announced earlier in the year 2018, and it is already under process. It is good to see many of the crypto industries and major financial institutions come forward together, in a collaborative project such as the no-fee crypto exchange, which is seemingly going to become very popular for all the trust seeking and reliable potential investors.