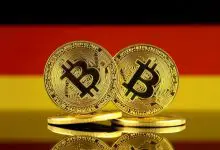 Speakers of German parliamentary have discussed the country's blockchain policy, and they want to include an appropriate framework for bitcoin trading and Crypto token issuances.
The idea of developing a legal framework was presented on March 11, by Antje Tillmann and Matthias Hauer and the aim is to promote the domestic blockchain sector of the country. In order to grow and to implement this, the rules and regulations must be very clear.
Reportedly, the recent government hearing about blockchain was dedicated to know the various opportunities offered by blockchain technology to the society and how this can help Germany to turn into a financial business hub for blockchain.
Tillman and Hauer highlighted that the blockchain is still in its beginning stage and it is confident of creating a huge and productive impact across the various sectors, and the base for its future implementation should be placed today. It can also be the foundation for the national digitalization strategies of Germany.
The key point of discussion was, should the federal government support the sector and how, and to know more about the current and desired state of the industry.
According to the opinion of Tillman and Hauer, the government should launch and develop more pilot projects so as to test the technology. Those sectors, where this should be implemented, are electromobility sector, electricity trading and the Federal Office for Migration and Refugees.
It is very much essential for Germany to increase the outflow of startups and to receive more Initial Coin Offerings (ICOs) to convert into real blockchain business hub. This will eventually bring more investment to Germany. It is very much essential and to achieve the goal it might take a bit more time.
After the debate, the lawmaker of parliament confirmed that there must be a clear framework so as to stop losing people to different countries. The blockchain technology can unlock its full potential only when the risks are reduced, and that can only take place when the rules are more précised. The German blockchain strategy will be completed and ready by the middle of 2019.