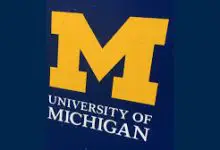 The University of Michigan's $12 billion endowment revealed that it plans to strengthen its investment in a "cryptonetwork technology fund" (CNK Fund I) administered by Andreessen Horowitz, the American venture capital firm. The development was announced during the meeting of the university's Board of Regents held on 21st February.
As per the information revealed in the document, the endowment has in the past has already devoted around $3 million to CNK Fund I during the last June and currently attached it as an official partnership for further investment, the amount of which was not disclosed yet.
The agenda reveals that the investment formed by the Menlo Park, a CA-based venture capital firm – Andreessen Horowitz would "invest[s] in cryptonetwork technology companies across the spectrum of seed, venture, and growth stage opportunities."
The firm has decided to create a dedicated fund for crypto investments for a few primary reasons, the first one being that the crypto "has become an important area of innovation and entrepreneurship that warrants focused attention." and hence observed as "a distinct type of technology by entrepreneurs, funding sources, and developers."
The agenda further added that "As opportunities related to cryptonetworks transition from being undefined to becoming more visible and sharply defined, the need for a separate thematic fund may recede. In addition, the regulatory landscape for crypto-based investments is potentially more cumbersome than is the case with the sort of traditional IT investing that otherwise characterizes AH's activities. Finally, crypto is currently regarded as a distinct type of technology by entrepreneurs, funding sources, and developers. By creating a separate fund, AH hopes to be better positioned within this community than would be the case by continuing to invest through its generalist IT funds."
As per all the previous the reports, various sophisticated high-status university endowments have begun to provide support for crypto-focused funds.
In last October, Ivy League school Yale, the second-largest endowment in the United States, was announced to be the single investor who had donated around $400 million for a giant new crypto-focused fund formed by veterans from Coinbase and stalwart crypto fund Pantera Capital.
During the same time, it was announced that Ivy League titan Harvard had invested its funds into "at least one cryptocurrency fund." The Fellow Ivy League's $39.2 billion for the fiscal year 2018 has been termed as the largest university endowment across the global markets. Further, the report also stated a similar claim for four further prestigious U.S. schools — Stanford University, Dartmouth College, the Massachusetts Institute of Technology (MIT) and the University of North Carolina.
During the end of the last year, Spencer Bogart, who is a partner at the venture capital firm – Blockchain Capital, observed that the introduction of major university endowments into the crypto world would exhibit the increased institutionalization of the asset class.
Earlier this month, the big pension and endowment consultancy firm Cambridge Associates have announced a research memo in which it stated that the crypto represents a valuable investment for institutions "with an eye toward the long term."