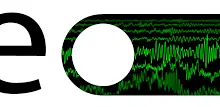 Off-late, NEO seems to be losing its popularity with the investors. In 2017, the "Chinese Ethereum" was categorized under the top 10 cryptocurrency that carried exponential capacity to grow. It was also considered as one of the most faster, superior and efficient networks which was proficient enough to handle an enormous amount of transactions when compared to the other big networks.
NEO had touched a market capitalization of $10 Billion in January 2018. Since then it has lost its sheen and has been on a downtrend with its market capital hovering around $5 Billion. It has also slipped to the 18th position in terms of market capitalization.
Although, the crypto investors may be losing interest with respect to NEO, its co-founder, Erik Zhang, is least bothered about the falling price. He recently said: "I don't care about NEO's price and market capitalization at all,"
Recently Zang was involved in an interview with one of the crypto-based media firm. He was asked a series of question with regards to the company, its token, its business plans, ongoing downtrend to take his view on the same.
When asked about his co-founder, Da Hongfei, he said: "Da Hongfei has done a great job in promoting NEO and made great contributions to the development of blockchain industry." Later answering about his role in the company and he has been behind the scene always, letting Hongfei represent the company, he stated: "Da had more exposure to the public whereas my contributions were more focused on the GitHub."
Along with being the co-founder of NEO, Zhang is a core developer as well. He is least interested in the day to day price movements of NEO and only focused on developing and firming up the company. He says "What's the difference between the top 10 and the 18th? We are developing a blockchain project instead of playing a capital game. I just want to make this project even better."
NEO is generally referred to as the "Chinese Ethereum," and when asked Zhang about his opinion on such comparison, he says "The labeling is a hype. We never introduced NEO this way, and I'm personally against this labeling. It's easy to call WeChat the "Chinese WhatsApp" and Baidu the "Chinese Google," but that's probably where the similarities end. It's pretty much watered down marketing for dummies in the West."
Though he praises Ethereum calling it a "great project" but adds that both the projects are completely different from each other
NEO might have taken its birth in China, but Zhang believes that it is a Global project with developers all over the world. He adds "Although it was initiated by two Chinese people, I believe that the founder's nationality is not the nationality of the project." Zhang adds that "In my eyes, the founder is nothing but a mascot. "
Further, when asked about the significant differences between NEO and Ethereum at a technological as well as at a visionary level, he says : "NEO and Ethereum both have their own tokens. They can all run turning-complete smart contracts. But they also have a big difference. First, their consensus mechanisms are different. Ethereum uses a PoW algorithm, while NEO uses the dBFT algorithm. Second, their smart contract development languages are very different. Ethereum uses a domain-specific language called Solidity, while NEO uses general-purpose languages with a large number of developers, such as C#, Python, Java, Golang, JavaScript, etc."
Next, speaking on the smart contract feature which both the tokens provide, he says: "The interfaces provided by Ethereum for smart contracts are relatively simple, and they are usually provided through the EVM instruction set. NEO provides a large number of powerful APIs for smart contracts, and they are provided in a way similar to virtual devices."
Adding on the visionary difference, he says "Ethereum wants to be a world computer that cannot be stopped while NEO wants to serve the smart economy."
Read more about Zhang's views in the second part here