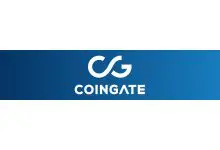 As per the tweet made during late last week, CoinGate, a cryptocurrency payment processor has recently launched support for XRP to their customers, which would allow them to pay via XRP to various stores and vendors throughout the net.
Announcing this big news via Twitter, CoinGate tweeted: "Big news for #XRPcommunity and our merchants alike! We launched native $XRP support to our customers, meaning #XRP is now accepted as payment at thousands of vendors across the Net. Proceed to our blog for more detailed information!"
This huge step would increase the reach of the digital asset in a significant way which may cross 4,500 online stores. According to DailyHodl, the payment processor would use an open source, e-commerce platform named PrestaShop, which help them to reach out to thousands of digital stores prevailing in the EU. Further, the payment processor also supports various other cryptocurrencies like Bitcoin [BTC], Ethereum [ETH], Bitcoin Cash [BCH], Stellar Lumens [XLM], Litecoin [LTC] and Tron [TRX].
The CoinGate team revealed that the primary motive to add XRP within the scope was after acknowledging the high demand for the token prevailing in the XRP community. It said "We are thrilled to let you know that we are adding yet another payment option for our merchants, and this time it's a big one! Due to very popular demand by the community, our next cryptocurrency on the list – XRP! As a result, XRP coin owners can now use it as a means of payment at more than 4,500 shops online! Whether you want to purchase a VPN, video game or anything else, you are more than welcome to do that!"
Further, the team also stated that they are confident in Ripple and its developments in the field of blockchain technology. The payment processor also acknowledged that though Ripple is highly centralized, they have managed to develop decentralization strategy where they would encourage the entrance of the third-party validators, in the process pulling out single node for every two new decentralized nodes.
The blog post, speaking about the XRP network and their decentralization level which is going up, stated that: "Some might say that the network is not completely decentralized because at first, the significant part of servers was controlled by a single company. However, this is not really the case. In fact, there is an ongoing decentralization strategy in place for the further stages of XRP ledger development. Basically, XRP ledger will have even more 3rd party validators joining the club. For each two trusted and highly secure nodes, one node run by developers will be removed. It will further decentralize the network and scale it to better performance at the same time. In fact, to further accelerate the decentralization of the XRP network, we are now running our own XRP Ledger validator!"
So how exactly CoinGate would work for merchants.
CoinGate explained the step by step procedure on its website in which it explained, Suppose a merchant wants to sell a product or a service and wants to receive the consideration from the customers via crypto; let's say the price is $50. CoinGate here calculates how much a customer would need to pay in bitcoin or 50+ other cryptocurrencies post interfacing with various exchanges. In case the customer chooses Bitcoin as the mode of payment, then there is the option of sending the bitcoin payment over the Lightning Network. The customer can process the payment using the crypto wallet. The merchant, in turn, receives the amount by CoinGate payment gateway either in bitcoin, euros, or dollars. CoinGate would charge 1 percent processing fee for the transaction.
Currently, CoinGate would provide four types of combination for the merchants:
• A "Point of Sale" (POS) mobile app (for iOS or Android) which will enable them to receive crypto payments in any retail business.
• Crypto payment plug-ins for several e-commerce solutions (such as WooCommerce and Magento)
• A Merchant Payment API, which would "provides full automation for accepting Bitcoin, Litecoin and other coins, unique addresses for each order, real-time transparent exchange rates for customers, and a platform for merchants to track and manage their payment history and payouts."
• Payment Buttons (for Bitcoin or altcoins) which would be located on the merchant's website.
Further, CoinGate also stated that they would allow XRP to be purchased through various alternatives which include debit/credit cards or bank transfer (for European Union users).
During writing time, XRP was trading at $0.3080, up 1.08% from the past 24-hour period.