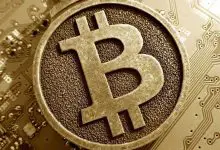 When it comes to tax returns, people always get a little nervous. For the taxpayers, it is important to understand everything well if they wish to stay away from trouble. But what if tax returns got easier and better? What if the tax returns were secure within a blockchain? Well, now, it is a reality in the US. Refundo is a leading tax service provider that is making this happen.
Refundo is partnering with Bitpay to enable the tax returns of US citizens to be paid in Bitcoin, either a portion of it or all of it. This will help save a lot of time and make it a lot easier for the people to bear the tax season. Most of these people are working class and could benefit from the alternate banking now that it is an option.
Other partnerships
Bitpay also partnered with Avnet recently which enables Avnet to receive payments for their products and services in Bitcoin. As the world moves towards more and more cryptocurrencies, there seems to be a rising possibility of a stable global crypto economy that could sustain the world wealth without the fluctuations it has seen in the last few years.
Companies and traders alike, are making it easier for Bitcoin to become the mainstream currency by giving the customers the option of paying with Bitcoin. As the demand for more crypto enabled transactions rises, there are developments in the other departments as well.
If the G20 countries end up regulating the cryptocurrency in the upcoming summit, there would be governments in the crypto economy and everyone would benefit from it. There would also be the large number of users as the regulations would make the citizens of these countries aware of the cryptocurrency potential which would make them want to join the bandwagon.
Traders waiting for movement
With all these things happening all around the world, it's difficult to completely understand what's going on in the crypto market. Bitpay has been active in partnering with companies and organizations and might continue the trend, making even more important partnerships this year. If they keep pulling strings, they might hit a jackpot too. In sometimes, they might partner with a company that could bring in a lot more users into Bitcoin which can prove to be valuable for the industry.
With this announcement, perhaps a lot of US citizens would now own at least some Bitcoin currency could help stabilize the crypto economy. If you also want to own a Bitcoin or if you want to trade-in Bitcoin then Bitcoin Code is a perfect platform for you. It is an automated trading software that leads you to enhance profitability and trading experience. Click here to know more about it and to check review of it.