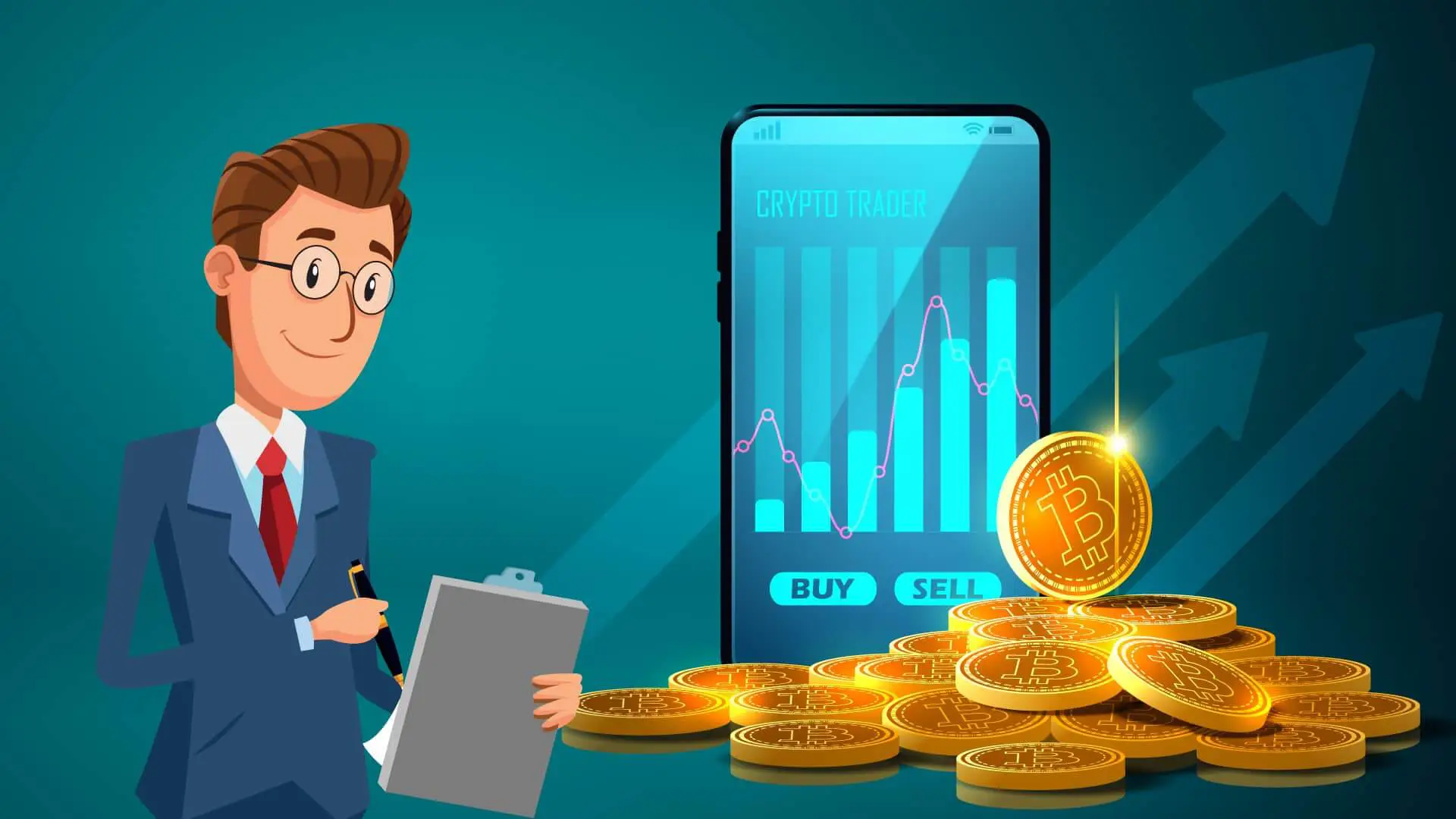 The cryptocurrency market is among the most profitable markets around the world. Though the market is highly volatile, it has the ability for large losses and gains. Cryptocurrency trading is a risky venture. Hence, everyone cannot be a winner. Only some traders and investors can make constant gains while most of them lose their money. If you are looking to become successful with crypto trading, base your results on experience, fundamentals, and good habits. To become a successful crypto trader, you need to follow some rules for crypto trading.
What Are the Rules for Successful Crypto Trading?
Cryptocurrency trading is a type of trading that advantages dedication and patience. So, below are a few simple rules you should follow for a better and more profitable crypto trading experience:
Invest Only What You Can Afford to Lose 
You should initially understand the importance of this rule, especially in the crypto trading world where losses aren't made; it occurs only if the crypto market is going down. You can also lose the whole investment by misplacing a number or letter while sending funds or withdrawing them to or from a wallet or exchange.
Crypto is an enticing asset class. However, it is also riskier and pretty different from traditional trading. Just like cryptos offer various profit opportunities, volatility may be the main risk factor. It is vital to know the risks associated with cryptos and invest funds you are willing and ready to lose. Hence, if a crash occurs, you won't need to worry a lot about the assets that you may lose eventually.
Diversify Your Investments 
Another golden rule of crypto trading, as per this detailed stormgain review, that every trader should know is that you should not put all eggs in a single basket while investing. Though you have better potential to make a noteworthy amount of money by investing in just one coin, the risks of losing money get magnified equally. So, the best thing that you can do is diversify your investments. You should invest in different currencies to avoid losing lots of money. The crypto market currently has more than 2900 cryptos, and diversifying your investments means more possibilities of winning big.
Choose a Reliable Broker
There are hundreds of brokers who offer cryptocurrency trading. But never go with the first crypto broker you locate online. The best and the most reliable broker is the genuine one. Remember that your money is at stake, so always ensure to work with a broker you can trust for your money. Also, find out whether the broker is regulated or not. Regulated brokers offer the best security measures, outstanding customer support, and best execution rates. Another vital thing that a broker should offer is some learning resources and a demo account, especially for beginners.
So, how will you find the best broker from this big pool of brokers online? Do your research to find one. Go online and find all possible things about the broker, including recommendations and reviews from more experienced traders.
Avoid FOMO At All Costs 
The fear of missing out means that other traders are experiencing something satiating while we aren't. When it comes to cryptocurrencies, FOMO plays a role when the rate of cryptos rises and an impression occurs that everybody is selling. This makes you also think that you should sell as you don't want to lose the opportunity. FOMO can also occur when you find a cryptocurrency you have not bought. You then sell the crypto that you own. Therefore, it is suggested that you avoid FOMO at all costs and stick to the coins you possess.
Don't Invest Blindly 
Investing blindly means listening to others or going with the latest trends in the crypto world. Though a few traders may wish to assist and offer professional tips that work, most share their opinions to exploit the lesser-informed traders. They will tell you to purchase a specific coin so that they exit safely. Therefore your experience and knowledge while making any investment decision is essential.
Categorize your investments and look at the long picture 
While you research before investing in cryptocurrency, you will realize many different coins in the market. For a few of them, you think they have a great vision, a good team, a successful track record, and outstanding publicity. Nice! Put them into long-term and medium-term holds. Even if the rate drops, do not panic and sell because you should keep everything in your long and medium-term portfolio untouched for the pre-decided time.
Always learn from your mistakes 
You should not accept a complete loss ever. Ensure to evaluate the condition and find out why that happened. You should take this experience for the next move. Please learn from the mistakes that you made because you will be better prepared for the future. Never get discouraged by losses you face because the fact is that they will help you become a better trader if you start learning from them.
Choose Quality Over Quantity 
Over-trading the market is the biggest mistake made by people while trading cryptocurrencies. Mostly, you have a 50/50 possibility of winning and losing. Smart traders know the importance of being patient and increasing the possibility of exploiting the rate inefficiencies.
Conclusion 
So, to conclude, we can say that trading cryptocurrency is a strategic game and not a gamble. Therefore, you should always make calculated moves. Like every asset class, cryptos need some attention and time to handle properly. While the rules mentioned above are not the only lessons you need to become successful, they are a good starting point. Using these rules, you can move towards the peaks of success when it comes to cryptocurrency trading.