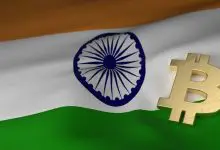 The cryptocurrency acceptance in India is still looking for a silver lining. Post the guidelines issued by the Reserve Bank of India, banning the local banks by honoring services related to cryptocurrency businesses, few banks have taken extreme steps to stop cryptocurrency acceptance.
Based on some reports, when opening a new account, the customers are required to sign contracts stating that they "will not deal with any transactions related to cryptocurrency including bitcoins." These new terms of agreement are not just confined to new customers but are also applicable to existing customers and the accounts of such customers getting blocked, who are found dealing in crypto-related transactions.
The second largest private sector bank in India by market cap, The Kotak Mahindra Bank, is reportedly needing account holders to refrain from dealings in cryptocurrency.
Twitter user "Indian CryptoGirl" (@Desicryptohodlr) in a tweet posted "Indian Banks now forcefully taking permission from us to 'reserve right to close our account without further intimation' if we deal in #cryptocurrency transactions. Ability to decide what to do with our own money is the very reason we need to invest, #BUIDL, & believe in #bitcoin"
She further stated that "Kotak Mahindra Bank Limited is one of the largest Indian banks. They have started to show this notice on account creation since past one month. This message comes as a 'one last check' before account creation and the cryptocurrency tickbox cannot be skipped or unchecked. As a result, to create an account with the bank, we have to agree to the message. Else we cannot begin any online banking service with the bank."
She also provided a screenshot of Kotak Mahindra Bank's account opening agreement, in her tweet, showing how Kotak Mahindra Bank gives a clear reference to the Reserve Bank of India's (RBI) regulations issued with respect to crypto dealings in India. The clause showed in the screenshot stated: "Basis [sic] the regulations issued by RBI, I hereby declare that I will not deal with any transactions related to cryptocurrency including bitcoins. I also understand and agree that the bank reserves all right to close my account without further intimation in case I am found to undertake such transactions."
She also stated that emails and SMS messages were being sent by the bank from the past six months informing account holders regarding its cryptocurrency policy. However, this measure has further increased during the last month as now the bank "have started forcefully obligating users to accept their notice while opening a new account with them."
Another Twitter user shared an image of an ATM screen of an unidentified bank which carried a similar warning as given by Kotak Mahindra to its customer for dealing in cryptocurrencies. The image read "Virtual currencies (VCs) are not legal tender and do not have any regulatory permission or protection in India. We request you not to make transactions involving any VCs from any of your account/s [sic.]"
The future of cryptocurrencies in India remains highly tentative and argumentative. Petitions have been filed in the courts against RBI's prohibition orders on the grounds that the decision is unconstitutional.