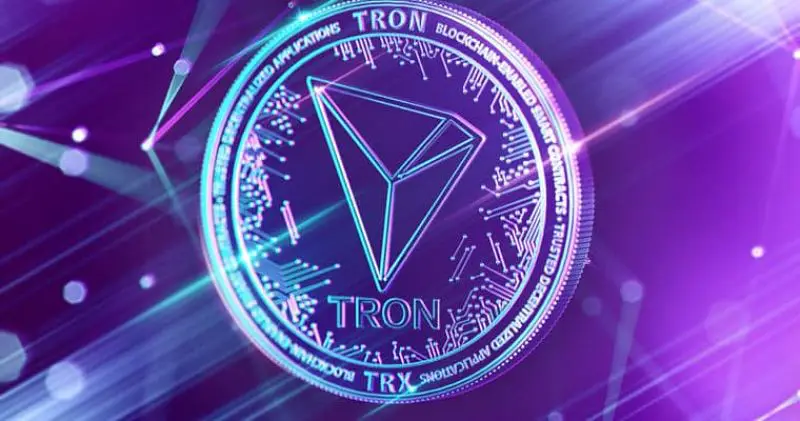 Boasting over 17 million accounts and 1.4 billion transactions, TRON is a decentralized blockchain-based platform that helps you build a free global digital content entertainment system using distributed storage technology and allows you to share digital content in a cost-effective manner. With the TRON cryptocurrency ecosystem, you can share content with others, and you are compensated as a content creator for the data and content you create. It differs from social media companies like Facebook monetize their user data.
History & Background"
In September 2017, TRON was founded by a Singapore-based non-profit organization known as TRON Foundation. TRON is headed by Justin Sun CEO, and has an in-house development team that includes several technology experts; its cryptocurrency is known as Tronix (TRX), As per Tron News. The concept of a shared economy introduced by TRON into the cryptocurrency world has made several users become content producers on the platform.
The Verge claimed Justin Sun to be the 'hype man of the century.'.Sun has worked as an executive with another cryptocurrency company, Ripple. He also founded Peiwo, an app with 10 million users. Peiwo has become the first live streaming app in China for receiving cryptos. It is one of the most popular apps in the online audio content community.
Understanding TRON's Coin (TRX)
Tronix is the currency of TRON's blockchain. Tronix pays the user for their content and is referred to by its ticker symbol TRX. Just like other cryptocurrencies, you can purchase TRON by using other cryptocurrencies like Bitcoin and Ethereum. You can also purchase from crypto exchanges by using fiat currencies. TRON tracks the user behavior from the entertainment market, and it shares the data with apps that are inside the TRON network.
The biggest benefit of using Tron crypto is that it empowers artists and content creators into having ownership of their content. Tron is leading a movement, which some refer to as the Third Web. It is rapidly growing its user base and quite aggressively clearing a place for itself on the crypto market, luring the developers of these projects to "save them from the collapse" of platforms.
TRON's Partnerships
Some of TRON's partnerships include the semiconductor giant, Bitmain, a well-known designer and leading producer of ASIC chips that are used for Bitcoin mining.
TRON has entered into major partnerships with oBike, the largest southeast Asia bike-sharing company based in Singapore. They launched their token oCoin on TRON's network. oCoins have a great utility, and on the oBike's platform, they are used to buy rides. You can earn oCoins if you choose to ride oBikes.
TRON also partnered with Zag S&W, a well-known and leading law firm that mainly focuses on corporate and commercial law. With this partnership, TRON will offer its comprehensive support in operations risk management, digital asset transactions, and also legal adaptation over other jurisdictions. This partnership is considered strategic because as TRON is getting listed on several exchanges, the need for legal support increases day by day.
How can TRON be Used?
TRON uses its business model on a public blockchain system, and it acts as a decentralized distributed storage facility that operates more cost-effectively and efficiently.
TRON uses the features of peer-to-peer network technology and blockchain, and it bridges the gap between content consumers and content creators, thereby removing the middleman. This results in cost reduction for the consumers, and more collections are offered through direct receipts for the content creator, which is a mutually beneficial situation.
TRON brings one of the interesting features to the cryptocurrency market; it is designed in such a way that it can be used in the gambling and gaming sector, with the main objective of creating and developing legitimate blockchain-based casinos and online gambling games.
Using TRON, the developers and end-users can interact with each other on the blockchain network directly, create and offer their content on the blockchain network of TRON.
Users can create dApps on the TRON network; if you create a dApp on the TRON system and offer content in it, the payment will be in the form of digital assets in return. The digital assets will be in the form of tokens or regular TRX tokens.
Features
TRON has data liberation, which means the content of the user can be stored, spread, and uploaded with other users for free of charge.
A user can freely distribute their content on the network, and other users can benefit from it.
TRON provides the required infrastructure to enable the exchange of digital assets and market forecasting.
How do Transactions Work?
Similar to other cryptocurrencies, TRON's transactions occur on a public ledger-based blockchain. In this public ledger, you can trace the history of each transaction, starting from the first transaction to the last transaction. The TRX transaction model is similar to Bitcoin's transaction model; one major difference is that TRON has improved its model with additional security; the model used by TRX is called UTXO.
Final Thoughts
TRON aims at developing the future of media sources and making a new step towards improving cryptocurrency and decentralized apps. The project has a strong team, credible partnerships (which are software provider Baofeng, Chinese Netflix; oBike, bike-sharing in Singapore), and grand plans. If you want to know more about the Tron (TRX) and want to invest in it then you must know about the current prices & Tron Price Prediction by experts.