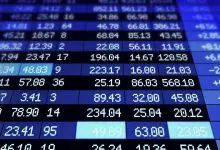 LockTrip is a Europe based company created "the first functional blockchain-based travel service" aiming to integrate the accommodation industry with the blockchain technology. As per the workforce, LockTrip offers more than 1,500 vacation rentals & almost 100,000 hotels across the globe with an average 20% off as compared to other online booking websites. The company has an additional 300,000 hotels and 900 airlines in the pipeline to add to its network by the end of January 2019.
Smart Reservations
LockTrip's beta marketplace offers an accommodation booking with zero commission. In order to make the process of reservations easy and quick for the users who are unfamiliar with blockchain, the company has developed a carrier type that permits quick connection between all bank credit cards and the company's ERC-20 LOC token. Travelers who are non-crypto-oriented can do the reservations using a credit card which is a very same approach to any regular travel sites. Alternatively, the crypto will be automatically executed through API connectivity with exchanges where LOC is traded.
Each reservation is locked as smart contract till checkout is done. The company also claimed that booking done directly through their marketplace is much secure as well as affordable in comparison to other conventional ways of booking. LockTrip has launched its mobile app for Android and iOS as a web-based travel marketplace. The company is in the process of developing its hybrid proof-of-stake (PoS) blockchain. It would incorporate best of Bitcoin and Ethereum. It plans to build a platform which supports Ethereum apps.
Zero commission
Nikola Alexandrov, CEO of LockTrip quoted, "Users, either way, end up staying in the same hotel, regardless of the site through which they booked it. Paying 20% on top of a costly budget just for few clicks will soon be a thing of the past." LockTrip aims to transform the economics of the retail travel industry.
Currently avg. Price of hotels listed on LockTrip marketplace is almost 20% lower than other offers available online. LockTrip claims that users can save up to 17% for booking hotels in Europe and above 23% in the U.S. According to the company, websites like Booking.com and Airbnb charge 15 to 30% commission, which increases final amount of booking.
According to a report released in 2018 by the company, the number of booking through LockTrip increased ten times & there is an increase of 152% in the booking volume. "This perhaps makes LOC one of the most widely adopted utility token in the industry." Nowadays startup is focussing on increasing its workforce by four times.