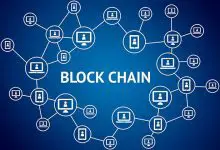 As per reports, around six topmost leading blockchain and IT institutions based out of Switzerland would join to form a team to organize the country's biggest blockchain hackathon in 2019.
The Swiss Blockchain Hackathon would take place from 21st to 23rd June at Zurich's Trust Square blockchain hub. To organize this event efficiently, various top-notch companies such as Trust Square, Bitcoin Association Switzerland, CV Labs, Crypto Valley Association, Swiss Blockchain Federation and swissICT have come together and collaborated their efforts.
The principal objective of this event would be to execute the blockchain technology into physical business applications and to achieve this objective the organizers are working with the leading corporations, giant academic institutions and Amazon Web Services as their major event partner to provide the participants taking part in the event with real-life scenario from various fields that include mobility, agriculture and food, finance, supply chain, public services and sports.
Further, as per the estimation, this event is expected to attract up to 200 developers, creators and inventors from local areas and foreign countries thereby giving them an opportunity to provide a solution to real life problems and scenarios and in the process win a series of attractive prizes. The challenges would be formed by industry partners such as Accenture, Agroscope, Canton of Zurich, Die Post, GCZ, Six Digital Exchange and ZVV in close coordination with leading academic institutions. Further, the participants can get forms for pre-registration in March and from April onwards the official registration would starts.
The collaborated effort by the leading blockchain institutions would fill the country with excitement about the adoption of the latest technology into different sectors. Such act would enable Trust Square and its partners to pursue their mission to encourage a sustainable technology ecosystem thereby strengthening the country's stand as a leading location for blockchain research and development and to make it as one of the top most preferred blockchain destination.
Marc Degen, Trust Square co-founder, stated that "The Swiss Blockchain Hackathon demonstrates the shared commitment of our blockchain community to put the country's position as a leading global blockchain location on a sustainable basis. With the initial hype slowly fading, it is now the time to demonstrate the power of blockchain to solve real-life business problems. We are thrilled to host this event and thank all partners involved for sharing our vision and being engaged in this project with great enthusiasm."