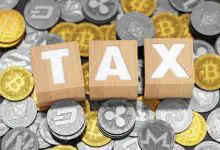 Cryptocurrency was a major step toward global digitization, which aimed at making financial transaction a lot easier. However, it had its own problems. Members of the G20 countries state how. According to the Japanese news outlet Jiji.com, cryptocurrency should be taxed and regulated to combat money laundering.
As per news reports, the final text of a document jointly delivered by G20 leaders calls for "a taxation system for cross-border e-payment services." It was also stated that the members of the G20 came together to put the taxation framework together. The meeting happened at Buenos Aires, Argentina. It was later said that the regulation could be executed only by the next year when Japan would be the G20 President.
Media reports suggest that the final version of the G20 framework and regulations is yet to be in place, after considering proposals from each member state. This can take place only by 2020. Meanwhile, according to Cointelegraph, the CEO of the company behind the cryptocurrency investment app Circle asked for "normalization at the G20 level in the cryptocurrency." Also, France's Finance Minister Bruno Le Maire called on the G20 to participate in a public debate about cryptocurrencies at this weekend's summit.
Taxation on cryptocurrency was long awaited by various governments as they hoped for revenues long overdue. It is to be noted that most of the G20 members are financially well-off and are said to be looking for an effective cross-border payment taxation system. Simultaneously, they would also be working on tools to tackle money laundering.
It needs to be mentioned here that the country that spearheaded the entire idea was India. At the summit, India presented a list of nine points that urged members to combat against "fugitive economic offenders". Presenting the list, India's Prime Minister Narendra Modi said that curbing economic offence would require International cooperation, which would require rapid tracking of offenders.
Narendra Modi's agenda read thus:
"FATF should be tasked to formulate a standard definition of fugitive economic offenders. FATF should also develop a set of commonly agreed and standardized procedures related to identification, extradition and judicial proceedings for dealing with fugitive economic offenders to provide guidance and assistance to G20 countries, subject to their domestic law."