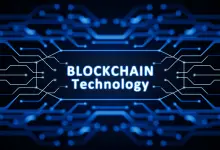 Dubai is a city and emirate in the UAE is quite famous for luxury shopping, ultramodern architecture and of course the lively nightlife scene. The advent of new age technology that is disruptive and offering secure, global platforms that lets both companies and users execute a variety of transaction with sound verification in place becomes the indispensable for those that want to grow at the utmost level. The blockchain technology eliminates any intermediary and central government authority as its most value-added benefit in place.
Now that the new age technology – Blockchain technology has already accelerated its pace in the highly developed countries like North America, Europe and emerging countries in Asia, then why should the Middle East lag behind? The Future Blockchain Summit was organized by Smart Dubai Office in partnership with Dubai World Trade Centre to focus on the Blockchain technology and the enormous scope and application of this brilliant technology.  The Future Blockchain Summit  (FBS) introduced the platform that can be utilized for a variety of purposes like accelerating start-ups, pilot project launches, exponential growth in opportunities as well as the significant impact of the new age technology on numerous industries.
Dubai has already acquired to scale up all its government transactions to be powered blockchain technology by 2020. This was paramount at the FBS. Accordingly, Aisha Bint Butti Bin Bishr, Director General of Smart Dubai Office, the main aims of applying this technology is to preserve the peace of citizens of Dubai. Needless to say that the government of Dubai differs from any government from around the world through the best governing system in place, which aims to build Dubai the one of the 'Happiest City on Earth'.
The bold and courageous statement given has raised eyebrows of numerous people. Additionally, the Bitcoin led blockchain technology creates a level playing field. The crypto major Bitcoin creates level playing field by bringing transparent platforms across industries makes everyone aware about the digital identity in place!!
Dubai is the early adopter of quality and innovative perspectives that has helped the country to flourish its brand equity globally!!!