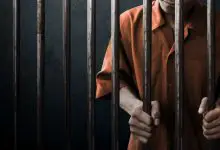 The much talked about theft in the crypto world of 2018 – "Big Bitcoin Heist," which lasted for more than nine months and involved theft of crypto mining equipment worth millions of dollars, has finally got a decision. Those who were indulged in the theft have been sentenced to several prison terms depending on their involvement level.
Sindri Stefanson played the lead role in such theft and got the longest sentence with a jail term of four-and-a-half years. The theft included seven members, all of whom have been charged in the case with a jail term ranging from six months to four and half years. The theft saw more than 600 cryptocurrency mining rigs being stolen, with the cost of such equipment valued at around ISK 96 million (over $800,000). The rigs are still missing, with news doing the rounds that the rigs might be in China.
The seven people accused in the case were Sindri Stefanson, Matthías Jón Karlsson, Hafthór Logi Hlynsson, Peter Stanislav Karlsson, Viktor Ingi Jónasson, Kjartan Sveinarsson, and Ivar Gylfason.
The rigs were stolen over three trips starting 5th December 2017. Sindri, the Mastermind behind the theft, got arrested initially in May 2018. But he managed to escape from the jail in Ireland and was given the title of Global disrepute. Post fleeing from the prison he flew away to Stockholm, Sweden. He switched into multiple modes of transport such as train, taxi, ferry to reach Germany from Sweden. He was declared as an International escapee, and his photo was spread across for his arrest. He was finally caught in Amsterdam.
As per the law in Ireland, a prison break is not considered as a crime and hence he did not face any punishment for the same. In an interview to the New York Times in Amsterdam, he voiced his regret for escaping from the prison. He also expressed that he was keen on going back to the jail in Ireland as he was not fed adequately in the prison of Amsterdam and also felt endangered.
The court also sentenced a jail term of two and half years to Matthías Jón Karlsson who broke into the data center. The co-conspirator, Hafthór Logi Hlynsson, was charged with planning and preparing the theft and was sentenced a jail term of 20 months. Peter Stanislav Karlsson and Viktor Ingi Jónasson both were sentenced to jail for a period of one-and-a-half years. The other two suspects were not charged with heavy punishments as their role was not a major one. Ivar Gylfason was sentenced a 15 month imprisonment, and Kjartan Sveinarsson, who accelerated communication between two of the other conspirators was charged with a jail term of six months.
Apart from jail time, the criminals are also required to pay a sum of ISK 33 million (roughly $272,000) as compensation to Advania, the company from which they stole the rigs.
However, the existing favorable weather conditions and low cost of electricity due to the availability of massive geothermal energy reserves has made Ireland a sought out place for bitcoin miners.