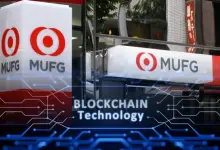 As per a press release, Japan's Mitsubishi UFJ Financial Group (MUFG) has officially declared that the company would introduce a new blockchain-based payment system.
UFJ financials, the world's fifth-largest bank has collaborated with Akamai, United States content delivery network, with a motive to introduce a blockchain-based payment system by the first half of 2020. Both the companies have agreed to make their planned alliance stronger with respect to the full-scale introduction of a new payment network business and the establishment of a joint venture, Global Open Network, Inc.
Mitsubishi UFJ Financial Group, Inc. (MUFG) is one of the world's top financial groups. Their headquarters is situated in Tokyo. MUFG consist of a global network with more than 1,800 locations. The Group has over 150,000 employees and delivers various services that include commercial banking, trust banking, securities, credit cards, consumer finance, asset management, and leasing. The Group's major focus is to "be the world's most trusted financial group" and intents to be flexible enough to take action in all of the financial needs of that arises from customers, serving society, and fostering shared and sustainable growth to create a superior world.
Termed as the "Global Open Network," the platform would focus to use MUFG's payment industry to reach out effectively and hold its market share in such an increasingly competitive blockchain payments market.
MUFG and Akamai had declared their partnership initially during May of 2018 during which it stated the structure of the Global Open Network and had specified a launch date for the payment system to be by the beginning of 2019, which did not materialize.
During that time the press release stated that "The new payment network will be a diverse payment service equipped with an interface that can be used as a communications network, and including functions for the transfer and management of value through blockchain. This will allow for a significant reduction of transaction costs for all kinds of payment services, and could support a large expansion in transaction numbers."
Further, MUFG has been working on several blockchain initiatives during the past few months, one of which was to develop a remittance corridor with Brazil with the help of Ripple (XRP).
Moreover, in last May, MUFG had given a hint that it would start trailing the operation related to their own cryptocurrency in 2019, the plans of which was initially announced to be created in 2016.