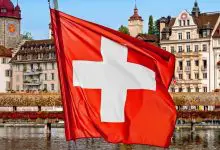 Counted one among the most prestigious think tanks of Switzerland, Avenir Suisse, has recently recommended that the country take steps towards the development of its national digital currency. Avenir Suisse has conveyed its suggestion through a report titled Blockchain After the Hype which appeals to the country's Swiss National Bank, widely known as SNB, to begin working towards the project.
Additionally, the report suggests an economic framework that has its basis on the technology of blockchain. The report also advocates the development of the country's very own native token, referred to as "franc token", that would be pegged to the existing currencies. The SNB will have the reigns of control for "franc token".
According to the report, the step would enable trading of the tokenized securities in Switzerland if the central bank, as well as the leading industry players, come together to build this franc token.
The Think Tank also firmly believes that the move to create a stablecoin can help turn the nation into a blockchain country. In addition, facilitating the trading of crypto assets will also significantly enhance the standing of the financial sector of Switzerland on a global scale.
Avenir Suisse made another suggestion to adopt DLT, short for Distributed Ledger Technology, nationwide as it can benefit the nation to a greater extent.
Not only the move will enable Switzerland to broaden its relatively compact market position, but the use of blockchain will immensely reduce the operational costs as well. Moreover, it will be possible to achieve faster processing time thanks to faster document access at any given time. On top of this, it will open doors of blockchain utilization in many more aspects of the economic industry, primarily newer business models.
The report which is compiled by Pascal Lago and Jennifer Anthamatten, two of the Think Tank's senior researchers, also outlines in detail the steps the nation needs to take for transforming itself into a complete DLT country. The report also emphasizes the need for a crypto and blockchain framework. As per Avenir Suisse, it's important to make the existing laws adaptable to such technologies.
As far as the crypto adoption is concerned, SNB still holds a very neutral ground. It must be noted that it had recently hosted the Conference on Cryptoassets and Financial Innovation. To conclude, the Think Tank said that now Switzerland has to take forward steps in the area of DLT development so that it can become a full-fledged DLT country from being touted as a "Crypto Valley".