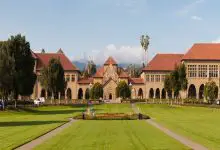 As per a report published on the Stanford University's Applied Cryptography Group website during the last week, the researchers from Stanford University and Visa Research have developed a privacy device for Ethereum (ETH) smart contracts.
As per the details of the report, the researchers have formed "a fully-decentralized, confidential payment mechanism that is compatible with Ethereum and other smart contract platforms." The mechanism is termed as 'Zether' and is compatible with both Ethereum and other smart contracts.
The researchers further stated that "We take an account based approach similar to Ethereum for efficiency and usability. We design a new smart contract that keeps the account balances encrypted and exposes methods to deposit, transfer and withdraw funds to/from accounts through cryptographic proofs."
The details further state that the researchers have proposed Σ-Bullets which is an enhancement from the current zero-knowledge proof system, Bulletproofs. With the usage of Sigma protocols that relates to general interests, it assists the Σ-Bullets to make Bulletproofs more inter-operable.
In the report, the authors claim that Zether transactions are confidential where per transaction cost is around 0.014 ETH or around $1.51. An improved version of confidentiality and security would allow the users to freeze funds in an account to a smart contract. Further, Zether guarantees an almost similar type of anonymity which Monero (XMR) generally provides.
The statement of the report describes: "We describe an extension to Zether that can also hide the sender and receiver involved in a transaction among a group of users chosen by the sender. Though the overhead associated with anonymity scales linearly with the size of the group, no trusted set-up is needed, and no changes to the underlying smart contract platform are required."
The report further added that "The Zether contract will never transfer funds without first checking an appropriate burn or transfer proof, even if the request comes from another smart contract whose rules do not permit illegal transfers. This design decision ensures that the security of Zether only depends on itself and not on any outside smart contract. Even a maliciously written or insecure smart contract cannot cause Zether to misbehave,"
Privacy coins that render users with enhanced anonymity have received a mixed opinion from the community as well as from the government. In the previous month, Charlie Lee, creator of Litecoin (LTC) had announced that he would like to concentrate on making the leading cryptocurrency more fungible and private. He further added that confidential transactions may be incorporated to Litecoin via a soft fork and would be executed "sometime in 2019."
During last April, the Financial Services Authority (FSA) had recommended preventing cryptocurrency exchanges from trading anonymity oriented altcoin, Dash (DASH) and Monero. An unspecified spokesman representing the FSA group stated that "It should be seriously discussed as to whether any registered cryptocurrency exchange should be allowed to use such currencies."