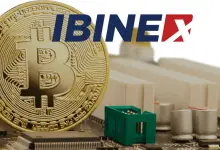 Will cryptocurrencies take control away from central banks and traditional financial central banks, disrupting the market as a whole? The team of Ibinex believes that the possibility is real."
Cryptocurrency is a new sector and miles away from a position where it can be called a sector on the verge of maturity, however, according to the white paper recently launched by Ibinex, it can be believed that virtual currency sector is definitely in a position that it can challenge several roles played by the traditional agencies in the economy built on traditional currencies.
In this whit paper recently launched by Ibinex, it has explicitly stated the list of challenges which this exchange will help in overcoming. These issues include the issues of pricing and the issue of coming up with the kind of investment that is required for the setting up of ventures in this sector. Another prominent issue that is plaguing the market is dealing with those norms which are compulsory for the sector and yet limiting in their nature, that is, the norm of KNY, Know Your Customer.
The Ibinex whitepaper also discloses necessary information about the team it has employed to carry out the goals it aims to accomplish in the long run. It has also highlighted the salient features of virtual currency and the reasons that it has brought about a revolution in the economic and corporate sector, and how it differs from the traditional currency in its operations and scope.
The most important aspect of the whitepaper is method through which Ibinex aims to establish itself in the market. This is a procedure that is divided in the three phases. The first phase will comprise of raising exchanges, the second phase will consist of taking measures that can lead to establishing better connections, and this will be done through API platform. According to the whitepaper, "Markets Custodial Services (crypto) will be rolled out in Q3 2019 and phase two will finalize with the official markets (beta) launch in Q3 2019. The first quarter of 2020 will consist of formation of a free economy, that is, open the Ibinex infrastructure for addition in development of the infrastructure. This phase is expected to get completed in the first quarter of the year 2021.
An essential aspect of the whitepapers released by Ibinex is the ten solutions which highlight how Ibinex is going to go about easing the operations and circumstances for different exchanges. As for the corporate responsibility of Ibinex, it has decided to give 1% of the tokens to the two prominent charitable organizations.