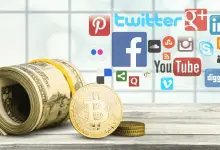 Crypto currency has affected various realms of lives of people; one such realm has been social media. Twitter is playing a major role in the way crypto currency is influencing the various users. Moreover, Twitter is the medium through which news related to crypto currency can reach a large number of people. However, this medium of information for the well wishers of crypto currency has also become the path through which different scams are being perpetrated against the prominent technical figures through the medium of twitter. And its victim lately was Elon Musk.
Elon Musk has lately lashed out at several hoodwinkers who are using the identity and prestige of the prominent figures to dupe crypto currency holders into sending them Ethereum. This has been going on for a while now, and various tech personalities such as Musk have been hassled by these activities.
Needless to mention that those sending the crypto currencies to the accounts which are fake would not receive anything in return. However, these accounts are creating frenzy in the market even as the field of crypto currency is struggling with a lot of security issues in terms of hacks and thefts.
The outburst of Musk led to the owner of Ethereum requesting the CEO of Twitter to handle the situation better. In the past two months, more than fifty million accounts have been suspended by Twitter. It has been believed that twitter is keeping a close eye on the activities of various users. However, the phenomenon goes on unabated. Such accounts on Twitter had created other major issues as well.
The failure of twitter to control the situation has been widely discredited. This has to do with the fact that these incidences have been going on for a long period of time now. The abatement of this scam can only be speculated about.