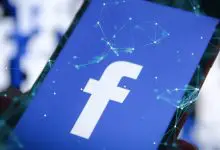 The US government is closely examining the new crypto project of Facebook, named 'Libra' often referred to as Facebook stablecoin. The US Senate Banking Committee is worried about Facebook's Libra project and wants more specific details about it.
Banking, Housing and Urban Affairs Committee of US wrote a letter to the Facebook CEO, Mark Zuckerberg on May 9th, mentioning its concerns and how Facebook will protect user privacy data through its crypto project. It's obvious; to raise these questions due to Facebook scandals over user privacy last year and less organized approach towards securing client information.
There are a series of question the US Senate had put forth before Facebook CEO mostly focused on consumer privacy. They want to understand how the social giant will protect the financial information of users, how the crypto project will work and does Facebook involved in selling the consumer data to unaffiliated third parties.
Facebook needs to respond to these questions; however, the timing of Facebook responding to US Senate queries is not revealed but will be important to notice in the days to come.
Earlier to this, Facebook was constantly monitored by the US Senate due to scandals that shook Facebook. In April 2018, Facebook CEO himself witnessed to Congress members and replied to questions relating to the practice and approach of Facebook towards consumer information.
As per the Senate Committee, Facebook asked state banks to provide the financial details of users a year ago, and the committee was worried about how Facebook will handle this information and uses them. The issues raised by the committee over its Libra project are real and wants Zuckerberg to come clear on the crypto project and help them to know how Facebook will develop its project.
The committee seeks to know whether Facebook will sell the consumer bank details to third parties and does the company has developed credit rating for users.  The committee has even asked Facebook to send the financial figures of users that they received from the bank and other financial institutions and does the company has any other private data of an individual.
The Wall Street Journal reported Facebook was in the process of hiring various financial organizations and online retailers to assist them in launching a payments system powered by cryptocurrency over its social network. On the other side, privacy experts are questioning Facebook over its massive data collection practices and wants Facebook to answer their queries.
Little we knew about project Libra
It has been a year; Facebook started to work on project Libra. Facebook is secretly starting forming a blockchain research team, and the team was working under the instruction of David Marcus, the former board member and vice president of Coinbase.
Facebook has remained tight-lipped and tried hard to keep the crypto project secret, but due to regular reports on a crypto project, it made people believe that there was something taking place within Facebook.
According to New York Times reporters, Nathaniel Popper and Mike Isaac stated that sources close to the project say the Facebook development team was approaching near to completion and they were reportedly in conversation within crypto exchanges to sell the Facebook coins to users. Both the reporters mentioned the first half of 2019 would launch the project.
Facebook seeks to raise 1 million dollar fund for this crypto project from key payment networks MasterCard and Visa.