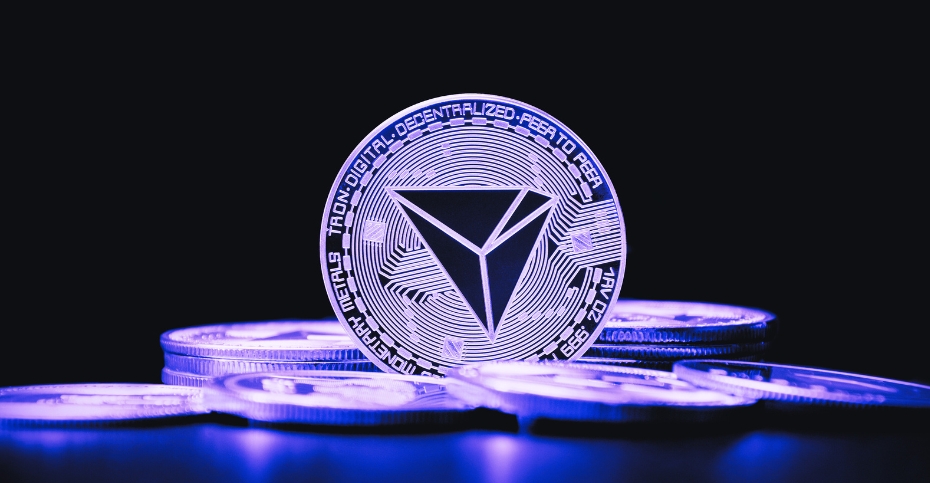 TRON celebrated its fifth anniversary on June 25, 2023, marking a significant milestone in its journey as a leading public blockchain. With a vision to decentralize the internet, TRON has made remarkable strides in global blockchain technology and digital currencies.
Boasting over 168 million users worldwide, TRON has processed more than 5.9 billion transactions and has a Total Value Locked of over $11.5 billion, ranking second only to Ethereum. TRON's dedication to regulatory compliance and strategic partnerships has further solidified its position in the industry. Let's look at the journey of Tron and what the team has achieved since 2018.
TRON's Five-Year Journey
Over the past five years, TRON has achieved significant milestones and made notable advancements in the blockchain industry. Since its MainNet launch in 2018, TRON has garnered a global user base of over 168 million users and has processed a staggering 5.6 billion transactions.
TRON's commitment to collaboration and partnerships has resulted in the development of a robust stablecoin ecosystem. With offerings such as USDT, USDC, TUSD, USDJ, and USDD, TRON supports various compliant and decentralized stablecoin-related businesses. In fact, the circulating supply of TRC-20-USDT has surpassed 46.1 Billion, accounting for 60% of USDT's total supply.
Moreover, TRON has focused on building a comprehensive ecosystem to cater to different sectors. It has ventured into NFTs, GameFi, the metaverse, cross-chain solutions, and DIDs, attracting a vibrant community of active developers.
In terms of compliance, TRON places a strong emphasis on regulatory requirements and actively engages with governments and regulators worldwide. The platform has branches across North America, Europe, and Asia-Pacific, establishing solid cooperation with financial regulators.
TRON's collaboration with Dominica, where seven TRON-based tokens were granted statutory status, showcases its ability to navigate regulatory landscapes and foster technology applications with sovereign countries.
TRON aims to further enhance its on-chain stablecoin market cap, pursue global compliance, and contribute to building a secure, efficient, and decentralized Web 3.0. With its dedication to innovation and collaboration, TRON is poised to propel the global digital economy forward.
TRON's Market Expectations and Speculation
As TRON celebrates its fifth anniversary, the market sentiment surrounding the platform is overwhelmingly positive. The achievements and milestones reached by TRON over the past five years have instilled confidence in investors and the wider crypto community. The platform's growing user base, significant transaction volume, and solid partnerships have positioned TRON as a formidable player in the blockchain industry.
Positive news and market sentiment can have a substantial impact on the price of TRX, the native cryptocurrency of TRON. When investors perceive TRON's progress and developments in a favorable light, it often leads to increased buying activity, driving the price of TRX higher. The positive market sentiment can attract new investors and traders who believe in TRON's potential and are eager to capitalize on its success.
However, it's important to note that speculation and investor psychology play a significant role in the crypto market. Speculation, fueled by positive news and market sentiment, can lead to rapid price movements, both upward and downward. The fear of missing out (FOMO) and the fear of loss (FOL) can influence investor decisions, amplifying market volatility.
Expert Opinions and TRON Predictions
Opinions from experts regarding TRON's future price and predictions are varied. Wallet Investor suggests that a long-term price increase is not expected, with a maximum price projection of $0.0537 by the year-end. On the other hand, GOV Capital predicts more positive possibilities, with a potential price of $0.1488 by the end of the year and a projected price of $0.54 by 2028.
Our TRX coin price prediction suggests the price is expected to trade in a range from $0.06 to $0.14 in 2023. However, in the long term, you could expect a maximum of $0.52 by 2030.
However, remember that expert opinions can provide guidance, but it's crucial to conduct your own research and analysis. TRON's future performance will also depend on factors such as adoption, technological advancements, market trends, and overall investor sentiments.
Conclusion
TRON has shown significant growth over the years and holds promising potential for the future. With a solid user base, technological advancements, and a comprehensive ecosystem, TRON has positioned itself as a key player in the crypto industry.
Indeed, it is clear that TRON has established a strong foundation for continued growth. For those seeking investment opportunities in the crypto space, TRON's growth trajectory and future potential make it an option worth considering.