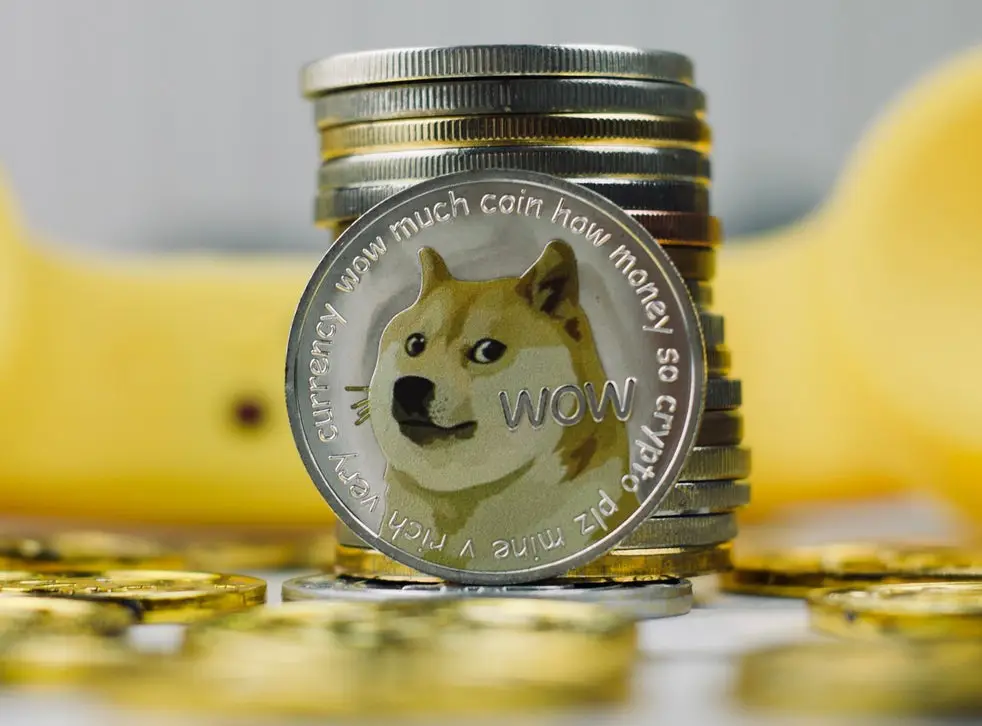 Talking about cryptocurrencies, the first thing that clicks in our mind is – a form of money that does not have a real-life existence. This mindset is correct to a big extent as we cannot see or touch crypto tokens with our hands, like paper money or metal coins. The core framework of cryptocurrencies lies within a blockchain network that offers high-end security and easy payment settlement across the globe. In general, we believe that the sphere of cryptocurrencies is small and is limited to the only Bitcoin that holds the flagship status of being the world's first-ever crypto token.
During its initial stages, Bitcoin failed to mark its presence in the market primarily because of its novice concept and dynamic nature. As time passed, tables began to turn, and cryptocurrencies started proving their potential amongst the investors. This caused a boom in the industry that fueled the launch of more and more crypto tokens studded with advanced features overcoming the Bitcoin token's limitations. One such promising project launched was the 'Dogecoin' that came into existence on December 6, 2013, to revolutionize the crypto domain. Find more information about crypto exchanges by visiting here.
About Dogecoin
Dogecoin is unique in its own way, and so is the reality of its interesting name and mascot that managed to grab the attention of doggo-loving investors. The project draws inspiration for its name from the popular 'Doge' internet meme that featured the Shiba Inu dog. The breed serves as the mascot or the face of the Dogecoin project. Launched as a 'joke currency' by Billy Markus and Jackson Palmer, Dogecoin witnessed a whopping rise in its capitalization within a few years of its entry into space. Just like any other coin, Dogecoin is a decentralized, P2P virtual currency that facilitates payments securely and economically over the internet. According to Dogecoin News Today, An important feature of Dogecoin is that the currency does not have a fixed hard cap on the production volume. Despite having various similarities with Litecoin, Dogecoin is different from it in multiple domains, such as the block time of Dogecoin is 1 minute, whereas, for Litecoin, it is 2.5 minutes duly.
Why Trade in Dogecoin?
Dogecoin is an inflationary asset, and this makes it unique from other cryptocurrencies available in the market like Bitcoin and Litecoin. This feature helps investors enjoy the benefits of constant currency supply and satisfying profits from mining.
The Dogecoin community is a family that supports the progress of all. The community pools money for charity and tips users for providing good content. They are planning to put Dogecoin on the moon to make it a one-of-a-kind asset in the domain.
The currency works as a transactional asset rather than a speculative channel, which states that 1 DOGE coin will always be equivalent to 1 DOGE.
List of Exchanges Supporting Dogecoin
The token enjoyed its highest price of $0.018201 on January 7, 2018, and gave stiff competition to other coins. It has a circulating supply of 127.51B DOGE and has a strong market presence through trading on nearly 82 global exchanges. List of the best crypto exchanges trading in Dogecoin are:
Binance
OKEx
Huobi Global
BitMax
Kraken
Bittrex
Poloniex
gate.io
Indodax, etc.
Trading Pairs of Dogecoin on Exchanges
Trading of cryptocurrencies is a hard nut to crack and requires a certain degree of knowledge to reap benefits and ensure the safety of funds. When trading through crypto exchanges, the investors can rest assured about the safety of their assets and can boost their earnings quickly. These exchanges charge a small amount of transaction fees from the users and offer the best services in return to them. The traders willing to purchase Dogecoin on exchanges can do so using their native fiat currency as well as other cryptocurrencies like Bitcoin and stablecoins. Some investors prefer to buy Bitcoin through Bitcoin exchanges and then trade them for Dogecoin in another exchange.
The leading crypto exchanges working on a global level offer various trading pairs of Dogecoin to the investors. Some have been mentioned in the list:
Binance – DOGE/BTC, DOGE/BUSD, DOGE/USDC, DOGE/PAX
OKEx – DOGE/USDK
Huobi Global – DOGE/USDT, DOGE/BTC, DOGE/ETH
Kraken – DOGE/EUR
Poloniex – DOGE/BTC
However, when trading Dogecoin on exchanges, one needs to be extra careful regarding wallet security. Investors should:
Use a hardware wallet or secure the assets in cold storage.
Follow two-factor authorization and do not keep all the coins in a single wallet.
Do not leave coins in an exchange wallet if not exchanging them.
Which is the Best Exchange to Trade Dogecoin?
Any crypto exchange that uses modern technology for safety, security, and authentication is a good platform for trading crypto tokens. Presently, the market is flooded with exchanges supporting Dogecoin trading; therefore, if you want further updates, view a Dogecoin prediction to gain accurate price estimation regularly. However, investors should trust globally-acclaimed exchanges, like Binance, as the brand has managed to earn its name in the domain.
Conclusion
Dogecoin is a success story that was written with an aim to streamline the use of cryptocurrencies in the traditional finance arena. The currency, with its revolutionary services and clear vision, managed to pool a strong customer base in a small span of function. The team working behind Dogecoin strives to reap maximum profits for the investors associated with the project so that they can assist in the flourishing of the domain. Its wide-scale popularity helped the asset to enter the network of some of the highest reputed crypto exchanges. The traders enjoy seamless trading of Dogecoin using the exchanges to indulge in its safe and secured payment settlement ecosystem.