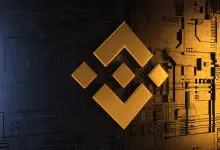 Headquartered in Malta, the giant cryptocurrency exchange, Binance is gearing up to make its first strategically critical Chinese investment in Mars Finance. The funding round recorded the value of the crypto-data website for about $200 million.
Let's make more news, and less FUD. Invest in the industry.https://t.co/QsAntt0UpH

— CZ Binance (@cz_binance) September 17, 2019
Mars Finance stated in the announcement that the notable investors in the funding round included Ceyuan Ventures and Matrixport. The financial services startup, Matrixport is helmed by Wu Jihan's co-founded firm, Bitmain Technologies Ltd, which serves as the largest ASIC producer in the crypto mining domain.
Binance's integration with Mars Finance is the first investment that the reputed digital currency exchange has made in the Chinese market after the ban imposed by the authorities on crypto trading functions in 2017. This ban was made before Bitcoin (BTC) reached an all-time high of $20.00.
According to the CEO and founder of Binance, Changpeng Zhao, it is crucial to "make more news, and less FUD."
About Mars Finance:
Founded in 2018, Mars Finance is a reputed firm founded by Wang Feng. It works as one of the leading crypto-focused news sites based on the Chinese language. Earlier, Mars Finance has garnered funds from other notable investors, namely IDG Capital and venture arms of crypto exchanges OKCoin and Huobi. The firm also runs its native fund named Consensus Lab which has invested in Coinsuper, a Hong Kong-based platform.
Wang Feng is also the co-founder of 2007 established Linekong Interactive Group Co., which is a mobile game developer and publisher that became public in Hong Kong in the year 2014.