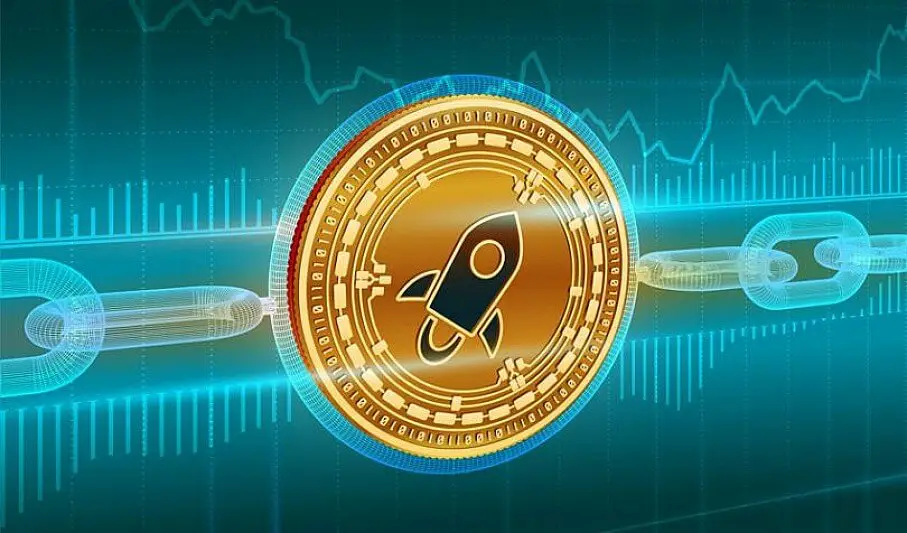 Stellar: Let's Unlock the Mystery
The basic reason behind people's non-inclination towards cryptocurrencies has been the apprehension, not only to do with volatility but also whether they would run parallel with their fiat currencies. People also compare these crypto assets with the kind of benefits their offerings, especially when transferring the money across the border or making an inter-currency transaction.
Jed McCaleb, founder of Stellar, who unveiled this wonder in July 2014, thought about working on Stellar's mass-acceptability, making it a prime player and facilitator of financial inclusion. He gifted the world with an open network that allowed people to transact their money fearlessly and across the border with minimal fees.
Even though it started with the prime objective of being a movable or storable facilitator of money, Stellar today assumes a premier role in most of the crypto and fiat transactions for not only individuals but also for financial institutions which are able to stay in connect with one another harnessing the blockchain potential. A blockchain-empowered distributed ledger network, Stellar is depicted as XLM for a symbol. Lumens is a cryptocurrency that is based on the Stellar blockchain network.
Stellar Lumens: The Irreplaceable
Thanks to the mission pursued by McCaleb, Stellar has been instrumental in removing all obstacles that people usually combat while shifting from fiat platform to crypto and ensuring a smooth transition while transfer across borders.
Additionally, Stellar also eliminates the burden of paying a high fee on all transactions. Especially the most top-ranked currencies are the most notorious on this account. According to Stellar Lumens News, Stellar stands clear, arresting this problem. At the value of a mere few cents, Stellar facilitates the users a hassle-free transfer. Stellar has spread its wings of expansion through reinforced alliances with established companies across the globe. Some of the renowned companies have partnered with Stellar to launch notable projects on the Stellar network.
As stated by Jed McCaleb to the media in an interview, "Steller's main focus is on helping more people make that bridge from fiat to crypto. We need to provide some sort of value to people and their lives. That is the fundamental behind these assets."
Stellar (XLM): Guess How Many Presents on the Planet?
Today, the supply of Stellar stands at almost 21 billion. As confirmed by Stellar Development Foundation, it has custody of 30 billion Stellar in control. Keeping a substantial portion for CSR initiatives, around one-third quantity stands dedicated to the Corporate's blockchain projects and investments.
Stellar network is entirely foolproof, being secured on Stellar Consensus Protocol. This Protocol ensures four major fundamental concepts enumerated below:
Decentralized governance
High Potential
Adaptability
Asymptotic security
The most advantageous feature of the Stellar Consensus Protocol is collaboration and decentralization, eliminating any possibility of dominance. Speed and security are the functional pillars of this network while transacting.
Hey Stellar: Why You?
Stellar owns the pride of being listed on esteemed exchanges viz—Binance, Coinbase, Kraken, Bittrex, Bitfinex, Upbit, Huobi, to name a few. Stellar's current trading value is priced at $0.13 with a trading volume of $1 410,111,953. You can check out Stellar Lumens Price Prediction for future price references.
Stellar is poised to address layman's issues on channelizing money. Hence efforts of Stellar are focused on the open source blockchain platform for payment solutions.
Functionality beyond Authority
Working on a decentralized and Open-Source Database, Stellar does not work under any specific control or governance of nodal authority.
Salient Consensus Methodology
Working on Federated Byzantine Agreement (FBA) for consensus, Stellar operates on independent and liberated nodes called Quorum, which is entirely reliable and facilitates expeditious transactions.
Mining Time: Coining Stellar
The robust infrastructure and swift functioning save transaction time and processes at an exponentially fast speed. Millions of transactions are processed in seconds on the elevated blockchain platform. Fund-Send-Withdraw is the basic principle of Stellar.
Stellar (XLM): Transcending Borders
Stellar has taken the initiative of enabling cross-border payments in association with a Finance and Technology Major, ClickPesa. This strategically planned collaboration has brought in its fold radical changes in the way transactions are executed in the region of East Africa.
Accessibility to banks and the high cost of financial services were significant hindrances in this region for the people. Thanks to cellular technology, many areas, including Tanzania, facilitated smartphone-linked banking services like mobile wallets and other electronic transactions for the millions. However, sophisticated, and highly advanced payment systems posed barriers for less-educated segments, which were more used to conventional banking methods.
To remove these obstacles, ClickPesa used Stellar Network as an Anchor and offered many consumer-oriented services in banking functions to regions of Tanzania, Kenya, and Rwanda. Making successful inroads with Stellar, ClickPesa has now integrated top notch cellular majors facilitating payments viz. Tigo, Vodacom, and Airtel. It is just like someone from Rwanda making payment to a posh place in Sydney. This stands a clear testimony to the Stellar network's expertise and know-how in payment solutions.
Another Financial technology firm Cowrie Integrated Systems launched its first integration to Stellar enabling cross-border payments in Africa. They take full accountability for maintaining these solutions implementing issuing NGNT assets for various currencies like USD, Euro, CNY, etc. All customer credentials and authentication are facilitated by Cowrie with central regulatory help, and each and every minute detail like account number, name, and transaction details are meticulously scrutinized.
As regards forex conversion prices, Cowrie entirely follows central exchange rates between fiat currencies, and hence the same rate for regional currency prevailing at the time of transaction is applicable. Hence, users can acquire XLM or any other token to carry out the transactions as and when required through this network.
Stellar: Simplified Solutions: Simpler Life
In the world of payment integration, Stellar emerges as a pioneer offering solution in sync with technology and cost-effectiveness. With a prominent focus on individuals, Stellar has made life easy for a common man. A convenience to transact in any currency of choice was easy, never before.
It is time we switched to Stellar (XLM)!