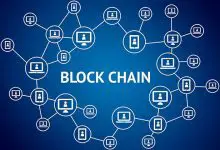 A recent research conducted by the software development firm Globant has observed that on one hand as all business organizations are looking to adopt blockchain, on the other hand, they are not adequately prepared to execute the latest technology into their businesses. The survey results were announced on 19th February.
As per the research report, where around 64 percent of the business organizations anticipate making an investment in the blockchain technology in order to improve their internal working system efficiently, only about 46 percent of them are all set to deploy the recent technology.
The report further revealed that out of the 61 percent of organizations that are already putting their efforts with respect to researching on the blockchain, only 28 percent have preferred a blockchain provider. As per the survey, the majority of the decision-makers are still exploring the technology and comparing vendors and have not yet taken a decision on their position with regards to the blockchain technology.
CTO Latin America at Globant, Diego Tartara, stated that "Blockchain implementation is different for every organization, so it's imperative for business leaders to have a unified idea of what their integration will look like. The technology as such usually requires a shift in paradigm to adopt it, thus sharing core objectives for the technology is key for a successful blockchain integration."
The research work saw participation from around 679 senior-level decision makers who were deployed in various sectors such as marketing, IT and operations in the United States during the first quarter of 2018.
At the beginning of this month, a report of a TD Bank survey revealed that 90 percent of the treasury and finance professionals consider that blockchain and distributed ledger technology (DLT) would positively affect the payments industry. According to the survey, around 14 percent of the respondents stated that their organization has the relevant strategies to deal with blockchain.
Additionally, as per the report of the Global Blockchain Business Council which was declared in the last month stated that around 63 percent of the respondents believe that senior business executives are not able to understand the concept of the process of blockchain technology and their effective related functions. However, 30 percent of the respondents believe that they have an "average" knowledge with regards to the upcoming technology and the rest of the 7 percent have defined their understanding about the concept of blockchain as "good."