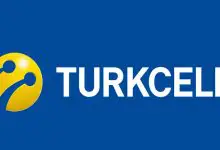 As per the news published in Daily Sabah, Turkcell, a Turkish telecommunication services provider based in Istanbul and the world's fastest developing digital operator, has announced the deployment of blockchain – based service for ID management.
Recently, Turkcell established its latest blockchain product on the sidelines of Mobile World Congress (MWC) 2019 which is estimated to be the world's one of the biggest technology fairs and kicked off in Barcelona.
The blockchain is a new technology by which the organizations will be able to team up in a secure environment. The technology would also assist the transactions to be performed in a more secure and faster way within the telecommunications industry. Turkcell recently succeeded in implementing the usage of blockchain services to the industry with roaming clearance, ID management and donation solutions. At present, it shares its blockchain network with LifeCell and Lifecell's Belarus-based telecom operator partner BeST, and is further growing its network and is contemplating to expand it to other study groups and telecom operators.
The ID Management solution is developed to provide control to the ultimate users with respect to their personal data thereby keeping it more confidential and safer within the telecom industry in line with the guidelines issued by the General Data Protection Regulation (GDPR) with respect to the ID Management solution.
Turkcell is leading the space of providing innovative solutions in personal privacy and data security using the blockchain technology. Further, Existing ID Management solutions necessitate users to form several accounts for various platform to use their personal details before sharing it to the third party and it also requires them to remember each password and account details respectively which they have created for the different platform.
Turkcell's also presented a blockchain based donation use-case which integrates the ID Management solution to check the donation criteria and eligibility of people who are actually in need. By this solution, the company provides reassurance and trust in the donation sector by providing a protected verification solution. The network customers would also be able to donate via the communication and life platform BiP and use Paycell as a payment medium.
Serkan Öztürk, Turkcell Customer Experience and Information Technologies Executive Vice President, stated that to become an efficient digital operator the company needs to focus on its customer experience effectively. He added that "Our customers demand transparency and trust in every step of our processes. In this sense, using blockchain technology is essential to improve the customer experience of our digital services and solutions, which remains a top priority in the design of our services. This is why we joined the global blockchain consortium of telecom carriers, the Carrier Blockchain Study Group (CBSG). Our blockchain solutions provide secure digital payments, barter systems, identity verification, and the internet of things (IoT) applications. These efforts will help us improve our digital services and raise the bar in customer experience."
Additionally, Turkcell has also entered into a new loan agreement that reveals the assurance and trust of foreign institutions in both Turkey and the mobile phone operator itself.
Turkcell entered into a 10-year loan agreement with the Swedish Export Credit Agency (EKN) for about $150 million. The deal was executed at the Mobile World Congress 2019 (MWC2019), which began in Barcelona in the last week.
Turkcell stated that it would be using such funds for financing the products and services which are produced by Swedish multinational networking and telecommunications company, Ericsson.
Osman Yılmaz, Turkcell's executive vice president of finance, commented that are working in full pace and continue operating on the digital exports. He further highlighted that their main motive is to keep their business models safe from various risks that may come either from the local market or from the international market by successfully managing the liquidity. He stated that "In liquidity management, financing resource diversification and maturity extension are among our primary targets," he continued. "In this direction, we are able to take very quick action at the point where we think the conditions are appropriate. In an environment where the risk premium has increased, the credit agreement that we have signed today has provided a long-term and cost-effective loan facility, once again showing the confidence in both Turkey and Turkcell."