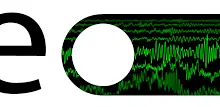 Continuing with our earlier article on the interview with NEO Co-founder Erik Zhang where he spoke about his co-founder Da Hongfei, his views on NEO's comparison with Ethereum and its differences and how he is unaffected with the falling price of NEO.
Zhang's counter-part and Neo's other co-founder, Da Hongfei, had mentioned in a Web Summit in Lisbon that NEO is all set for the "real economy. On asked Zhang on further details on this he stated "In the past year, we have adhered to the principle of building NEO a compliance-ready blockchain. Although blockchain is treated differently in different countries, there's no doubt that no country or region would turn away from blockchain technology."
He further added "From the perspective of social revolution, blockchain has to be well monitored for mass application and healthy development. We've seen the liquidity being facilitated by unhealthy development; however, it propagated a wrong way of usage."
"NEO's vision of smart economy is composed of 'smart contract,' 'digital identity,' and 'digital assets,' of which 'digital identity' is a prerequisite for compliance and a feature of NEO," he continues "Digital identity is also the area NEO wishes to focus on to facilitate the development of the real economy using blockchain technology."
Next, giving his opinion on the significance of digital identity and privacy in blockchains and the steps taken by NEO to counter the same he stated "NeoID is an important component which facilitates the development of digital identity. Blockchain has to be compliance-ready and associated with the real economy to achieve growth.".
Further emphasizing its vision to be moving towards the 'Real Economy' and to make the current economy better, Zhangs says "What's in NEO's plan is to use blockchain to empower the real economy, and we firmly believe that NEO will build the future of smart economy."
The regulations in China with respect to ICOs and cryptocurrency exchanges are not very developer friendly as the same is banned China. When asked about his opinion on such move by the Government, Zhang moves on to add "Although ICOs and exchanges are banned in China, the government still encourages the development of blockchain technology. I think it works positively. When the monitoring system is immature, it is a good idea to build compliance into blockchain technology."
The current scenario in China is more towards gloomy. The situation with regards to the legal status of cryptocurrency, Trading in crypto's and the exchanges in China is in a grey area. Such a situation has hurt the exchanges operating in China. Giving his views, Zhangs adds "Trading is not illegal, exchanges are illegal. This won't hurt NEO, or the damage to NEO is the same as any other projects. You cannot trade NEO or other tokens on Chinese exchanges. But you can legally trade NEO or other tokens in other countries." He adds "Traders always think of ways, I don't need to care about this at all, because I am not a trader myself."
Talking about the current developments and the Plans at NEO he sounds quite clear and states "NEO's goal is to have the ability to run large-scale commercial applications. To achieve this goal, we are doing two things. The first is to improve NEO's infrastructure so that it has higher tps and a more reliable dBFT consensus algorithm. After half a year of development, the improved NEO consensus algorithm dBFT is about to be completed. dBFT will become the best consensus mechanism for blockchains."
He continues "The second is to develop a distributed storage network, NeoFS, so that applications can store massive amounts of data. The development of the first release candidate (RC1) of NeoFS is expected to be completed in Q3 2019. In February, we will hold the second NEO DevCon in Seattle and will share more details about the progress."