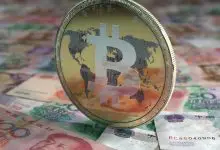 PANews a Chinese blockchain news site has recently conducted a survey which made some interesting claims. The news report said that as per the survey was done with 4,200 people, 63% people think that crypto asset like Bitcoin is unnecessary and 'not needed' mode of payment. However, 40% of those surveyed people think of investing in Crypto.
About 14% of the people who participated in the survey had already invested in cryptocurrencies. The survey had also considered the age group of the people while making a questionnaire. As per the conclusion reached through the study, the majority of the people who have invested in crypto are born in the 1990s. Those people who claimed to have understood the concept of blockchain well are born after 1995.
Only 178 people from the surveyed population of 4200 were born after the 1980s and before 1990.
The survey found out that only 75 of the people never heard of blockchain or Bitcoin in their life. Which means, a considerable percentage population, which is 98.22% of surveyed people knew what the cryptocurrencies are.
In the same way, 40% said that they would like to invest in cryptocurrency. People in China said they are not sure of the legality of trading in cryptocurrencies in China, at present.
China crypto market was very much uncertain this year. The total initial coin offerings (ICO) of 2017 were banned, and many crypto exchanges were closed down, which shows that the crypto market in China is to end. However, Chinese people have a great interest in crypto, and there still are many exchanges in China which deal in crypto.
So, it will not be wrong to say that the Great Firewall has not stopped Chinese people from investing in crypto assets and comprehensive cyber resources. However, it has undoubtedly slowed down the process and has made it difficult.
Those surveyed people who said that they have invested in crypto assets were 598. Out of these, 17 said they didn't know about crypto assets and the way they function. Only 103 said they knew about Bitcoin.
Satoshi Nakamoto defined crypto as a P2P electronic cash payment program. But, in a country like China, where mobile payment is widely used, around 63.43% of the choices do not pay attention to encryption.