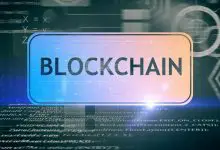 The Thane Municipal Corporation (TMC) and Hyderabad-based Veridoc Global India are developing a pilot on blockchain-based property tax assessment.
Thane is on the outskirts of Mumbai and the TMC provides services to over 2.5 million people residing in Thane.
Traditionally, a file in a government office moves from one officer to another and each officer verifies it. Sometimes, it gets stuck at a particular officer because of some discrepancies or missing documents.
In the blockchain-based solution, each document submitted will be uploaded on the blockchain and will be verified by a QR code. Now, any external agency which wants to verify the document will just have to scan the QR code and the document will be displayed.
The blockchain maintains a single-record which is visible to all the stakeholders. Thus, officers in different departments can verify all the documents simultaneously. They don't have to wait for a file to reach their table. As there is only one record, there is no duplication or fraud.
CEO of Thane Smartcity and additional municipal commissioner TMC Sameer Unhale said,
Government data sometimes sits in silos and this (blockchain solution) can help unify that and ease the administrative overhead as well as reduce processing time for citizen requests and verification time for other officials.
In the pilot, the TMC will upload all the documents related to the property tax assessment on the blockchain. People can use the single-scan solution to verify any document or certificate.
The blockchain solution is being supported by the Ministry of Housing and Urban Affairs, 'Accelerating Growth of New India's Innovation' (AGNIi), Startup India and InvestIndia.
Veridoc Global India CEO Rea Achalkar said that if the pilot is successful, the solution will be fully implemented in approximately two months.