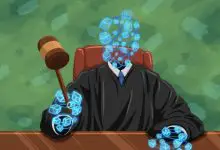 As per the new review process which was launched by The Japanese Financial Services Authority (JFSA) to review the application submitted by the companies within Japan for the cryptocurrency exchange licenses, the financial services authority announced that it should process and give its decision, (of either approval or rejection) with respect to seven out of the many applications received so far, within the next two months.
Based on the understandings received about the review process, Financial Services Authority, The financial regulator of Japan, has adopted a method to review the applications received seeking a cryptocurrency exchange license. The process will take a time span of six months from the time the application is submitted till the time a decision with regards to its acceptance or rejection is given. The screening process involves a lengthy procedure as it includes the submission of answers to around 400 questions as part of the application filling to assist the authority in making an appropriate decision.
The review process follows a series of steps to screen the application received. Post receipt of the application the first and foremost step adopted by the authority is to contact the company to verify their business plan associated with the business, its Governance protocol followed, the review of the company's cybersecurity system, review of the management system and their implications, measures taken by the company to counter anti-money laundering (AML) and terrorist financing to ensure the safety of the company and the industry as a whole.
During this process, the regulator's officials visit the company premises in person to verify the company's operations.
This first step is a time – consuming process which takes almost four months. Post completion of this process an official application is submitted by the company to the FSA. The application is examined in detail by the Financial Services Authority (FSA), evaluates the procedure followed in the first step and based on the review results decides whether or not to issue the license. This final decision – making stage takes around two month's time.
Though the steps involved is a time taking process, it assists the Financial Services Authority (FSA) to scrutinize the application in detail and make an appropriate decision accordingly. Although it's a long process, it is undoubtedly a reliable one.
The financial regulator also disclosed that out of all the application received; twenty-one companies have already started with the first phase of the procedure out of which seven have already finished the stage successfully and now are in the second stage where they have submitted the application to the FSA officially and are currently under review. This basically shows that seven out of the twenty-one companies have already finished the long stage of the review process and could be granted a new license within two months from now.
The application of these seven companies can either get accepted or rejected by the financial authority, depending on the reliability of their applications.