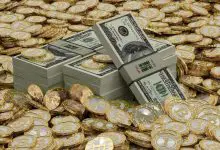 As per the official state legislature website, a bill has been passed to simplify the classification of cryptocurrencies in the US state of Wyoming.
The website, defining the Bill, read – "A Bill for an act relating to property; classifying digital assets within existing laws; specifying that digital assets are property within the Uniform Commercial Code; authorizing security interests in digital assets; establishing an opt-in framework for banks to provide custodial services for digital asset property as directed custodians; specifying standards and procedures for custodial services under this act; clarifying the jurisdiction of Wyoming courts relating to digital assets; specifying applicability; authorizing the promulgation of rules; and providing for an effective date."
The bill has divided the crypto assets into three categories – digital consumer assets, digital securities and virtual currencies. The bill stated that any assets falling under any of the above-mentioned categories will be defined as intangible personal property and will provide virtual currencies with the same treatment as fiat money.
By classifying the digital assets into different categories, the bill is giving the virtual currencies a legal status similar to what 'money' enjoys as per the commercial law. The Article 9 of the Uniform Commercial Code (UCC), defines Money as having "super-negotiability" power and by this Bill, virtual currencies will also be given the same privilege.
The above categorization could turn out to be a boon for the coin lending businesses as UCC 9-332(a) states: "A transferee of money takes the money free of a security interest unless the transferee acts in collusion with the debtor in violating the rights of the secured party."
The proposed bill will also empower the banks to "provide custodial services for digital assets consistent with this section upon providing sixty (60) days written notice to the commissioner."
Further, as per the legislation draft, banks will be able to serve as qualified custodians as per the specified policies and regulations prescribed by the U.S. Securities and Exchanges Commission (SEC).
A volunteer and co-founder of the Wyoming Blockchain Coalition, Caitlin Long, who has been actively involved in getting the bill passed justifies the reason for Wyoming being a crypto verse nation and states "Wyoming spotted an opportunity to lead in this field last year, and realized it had just as many advantages in competing for this nascent industry as any other place – and more so, Blockchain is software, so it's global. A line of code doesn't care who wrote it or where it was written. As Joe Lubin said when he spoke at WyoHackathon last fall, there's no reason why the next Google can't be here in Wyoming."
He further adds "But there is a cultural aspect too. Wyoming is known for 'rugged individualism' – it has embraced self-sovereignty and personal responsibility long before Blockchain came along. It's no accident that one of the University of Wyoming's mottos is "Bucking the System Since 1886."
Senator Nethercott believes the reason to be Wyoming's "nimbleness and responsiveness" to make it a Crypto friendly state and adds "Wyoming is an innovative and forward-looking State that is open for business. We are excited for what the future holds and want to continue taking the lead with shaping the future of business. The time is now to provide the pathway for blockchain and cryptocurrencies, and Wyoming has the nimbleness and responsiveness to the needs of these industries to respond accordingly to the growing and adapting landscapes of cryptocurrency,"
Senator Driskill also goes on to describe the importance of the Bill, stating "There is a reasonable expectation that this bill along with others will have a significant financial impact for the State of Wyoming and bolster Wyoming's image as a pacesetter in new legislation and innovative ideas in the blockchain/cryptocurrency space. The legislation, all taken together make Wyoming the Silicon Valley of Blockchain and Cryptocurrency of the nation and arguably—the world,"
Further, Long, praising Wyoming's initiatives taken for promoting the digital assets says "Every single blockchain company is operating with some degree of legal risk, whether it's a start-up or Fidelity Investments because the law in this area hasn't caught up with what's happening in the real world. If you listen to the SEC's comments, the SEC has been fairly specific about issues that the industry needs to address before it's ready for institutional investors to enter, ETFs to be approved, etc. Wyoming responded by proposing to fix those issues, and—importantly—doing it in a way that matches how the technology actually works."