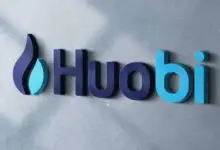 Huobi's crypto derivatives market which was launched in November is rising at a rapid speed. Just close to three months since its launch and it has touched a mounting figure of $20 billion in volume.
Huobi is one of the biggest cryptocurrency exchanges in the world in terms of traded volume. The Huobi group consists of ten upstream and downstream enterprises. The group formed in 2013 clocks a cumulative turnover exceeding the US $1 trillion. It delivers cryptocurrency trading and asset management services and operates in more than 130 countries.
The exchange had released a report before fifteen days in which it stated that it has touched around $10 billion in total volume. And in a span of 15 days, it has doubled the volume and touched around $10 billion in total volume. Such a positive response from the users will push Huobi to expand to other markets.
In a note, Huobi explains the chronological order of the growth of their derivatives Market as below:
November 21: Huobi DM launches in beta mode with BTC contract trading
December 5: Huobi DM launches ETH contract trading
December 10: Huobi DM exits beta mode and is integrated with Huobi Global, Huobi's flagship cryptocurrency exchange. Huobi DM's daily trading volume reaches $195 million for the first time
December 25: Huobi DM's 24-hour trading volume breaks through $1 billion for the first time
December 28: EOS contract trading added. Reaches $10 billion in cumulative trading volume
December 31: Huobi DM's first-month cumulative trading volume reaches $12 billion
January 12: Huobi DM's total cumulative trading volume breaks through $20 billion.
Presently, HBDM.com offers derivatives on three major cryptocurrencies which include Bitcoin, Ethereum, and EOS. Each of the cryptocurrency has a weekly markets, bi-weekly markets, and monthly markets. The operations of these markets are similar to any other derivatives market with the only difference that here the assets are based on cryptocurrency rather than the traditional commodities. Even the trading policies are similar to other markets where the positions can be closed before they're filled.
Livio Weng, Huobi Global's CEO stated "This reinforces our belief that Huobi DM truly caters to our user's needs. We've been getting positive feedback from our clients on our lack of clawbacks as well as Huobi DM's capacity to help sophisticated traders manage the risk of spot market fluctuations. I believe this explains our platform's exploding growth, even in the midst of the ongoing bear market."
During writing time, Huobi had achieved $290 million of trading volume over the past 24 hours. Surprising such numbers are being achieved in the midst of so-called ongoing 'crypto winter.'
Recently, Huobi's US partner, HBUS, took over Huobi.com as part of its planned marketing drive.