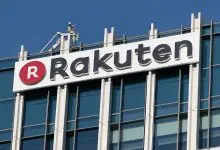 Rakuten, the Japanese e-commerce firm, has declared that a key update about its Rakuten Pay mobile app would be released on 18th March. The announcement was made in the company's earnings report of 2018 which was published during the last week. The formation of the new application has been developed in such a way that it gives an impression that it would support cryptocurrency payments along with fiat.
As per the company's presentation material with respect to the last quarter and the complete year of 2018, it revealed that the recent version would include features that would consist of "all payment solutions embedded into one platform."
As per few reports reported in the last month, Rakuten, which is also called unofficially as "Japan's Amazon," had announced a change in its corporate structure. The reformed company would consist of "Everybody's Bitcoin," the firm's cryptocurrency exchange as a component of a recently declared payments subsidiary, Rakuten Payment.
The payment subsidiary that was initially named as "Spotlight" would also include another service – the corporation's prepaid card service, dubbed as Rakuten Edy.
As per the firm's earnings release, the corporation's prepaid card service, Edy, would be efficiently supported in the updated app. The release also mentions support with respect to payments by QR code. Though the description of the update does not obviously mention the support for crypto to be incorporated, however, the company's specification that "all payment solutions" would be backed on the platform shows that the crypto payment would also be included as a part of its subsidiary, Rakuten Payment.
In last August, Rakuten took over the Japanese crypto exchange, Everybody's Bitcoin, for $2.4 million. During that point of time, the company representatives revealed that the organization was "considering entry into the cryptocurrency exchange industry" as it believes "the role of cryptocurrency-based payments in e-commerce, offline retail and in P2P payments will grow in the future."
Rakuten confirmed a net income of around 141.9 billion yen (about $1.3 billion) for its year ended 2018, a 28.4 percent growth in revenue from 2017.
Also, way back in March 2015, Rakuten had declared that it had started accepting Bitcoin (BTC) as a payment option on its American portal, Rakuten.com.
SBI Holdings, which is one of the Japanese internet and finance giant, has also shown its inclination in the world of crypto. In July 2018, the firm had launched its own crypto exchange dubbed as Vctrade. The exchange started accepting deposits in various major cryptocurrencies from the end of the last year.