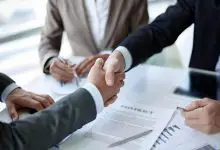 As per the recent announcement, Orbs which is one of the hybrid blockchain platforms in Israeli has entered into the partnership agreement with Kakao internet group from South Korea. This partnership basically aims to serve blockchain system originally to the public and offers an extraordinary suppleness and value. Further, Orbs will allow business dApp developers to arrange an extremely protected and smooth network to be safer and secure on a better side.
On the other hand, Kakao is one of the internet businesses giant which has the feature of incorporating crypto payment solutions on its entire range which also includes ride-hailing, instant messaging, payment processing, and social networking characteristics.
The recent association which was happened between the organisations is not limited to only one partnership agreement. It also covers another blockchain application known as Ground X which majorly deals with research, development and deployment. As per Orbs, the recent investment from Kakao will aim for further development and growth protocols which will support Orbs for smooth functioning of their organisations.
As per Daniel Peled opinion, Orbs CEO and Co-Founder "Korea has been a core market for Orbs because the level of blockchain maturity is so high. So, to have the most significant consumer Technology Company in the country behind us is a massive testament to our progress and potential. We
believe that this relationship can drive tremendous value as we enter 2019 with the goal of driving real usage and impact."
In the previous year, Orbs had announced that its invention equipped proposal will deploy at the beginning of 2019. Further, as per the revealed information, members have already been allocated to support such ongoing activities. However, Kakao will be acting as a heart stage among such partners as it has good reputed and successful history of cryptocurrency and blockchain processes throughout its various subsidiaries and affiliates.
Regarding the actual motive of Kakao investment behind Kakao's Orbs activities, Kris Park, Executive Director of Kakao investment quoted "Kakao Investment is focused on identifying key trendsetters and innovators in the blockchain sector and Orbs is a great example. The company has developed an innovative business model and possesses unique technological capabilities, enabling us to support the company and maximize its potential."
In August, Orbs had been recognised and listed under "cool vendors in blockchain technology," by global research firm Gartner. Further, the activity of Orbs had extended to another region, South Korea, where they established their headquarters in Seoul and entered into a partnership agreement with Terra who assist them in research and development activities.