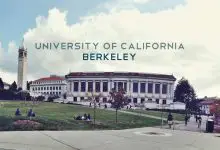 According to an official announcement made during the end of the last month, Berkeley (UC Berkeley), the well known United States public school University of California has launched a twelve-week accelerator program. The new accelerator program would assist entrepreneurs to carry forward various ventures that exist within the blockchain space thereby tapping into the large resources of UC Berkeley and Silicon Valley and also receive an expert opinion that would enable them to form a high-value blockchain startups.
The program has been established as a joint venture between Berkeley Engineering's Sutardja Center for Entrepreneurship and Technology, Blockchain at Berkeley, and the Haas School of Business. Further, such a step is the first of its kind and would accumulate several groups from UC Berkeley to work for the common cause to develop a blockchain and technology ecosystem that would assist to work towards the mission related to education and mentorship in the blockchain space.
Professor Ikhlaq Sidhu, founder and director of the Sutardja Center for Entrepreneurship and Technology, stated that "UC Berkeley, Silicon Valley, and the Bay Area have become the worldwide hub for the development of blockchain technology. Currently, there is a lot of hype in the space, but we believe that this new accelerator will give innovators the tools they need to separate hype from reality and pursue ideas that solve pressing business problems and create valuable new ventures."
The motive behind the establishment of the Xcelerator would be to help the projects which are in its initial stage in blockchain thereby rendering industry expert knowledge and connections to various entrepreneurs and founders.
The program application would consist of a 12-week accelerator experience and would render knowledge about the essential elements of the creation of a technology startup. The program has arranged a group of people that includes UC Berkeley's network of serial entrepreneurs, alumni, faculty, seasoned investors and capable students who would be acting as mentors and advisors for the selected companies and would help them to guide through the program and plan them for demo day. The companies would get the benefits of office space, funding, and partnership resources.
Gloria Zhao, who is currently the president of Blockchain at Berkeley which is the first and most-established student run blockchain organization, has highlighted the motive behind an academia-housed accelerator program and stated that: "With such a nascent technology as blockchain, we see that a lot of subject matter experts and people making an impact in the blockchain space are students. Blockchain at Berkeley strives to foster the entrepreneurial spirit in our students, so we are excited to help lead this initiative and assist the next generation of blockchain innovators."
Part of The Berkeley Blockchain Xcelerator, an educational program, has been funded by the Berkeley X-Lab Fund, a distinct venture capital fund whose primary motive is to make strategic investments in UC Berkeley's blockchain ecosystem and related growing technology schemes.
As per Pitchbook, UC Berkeley is the world's number one public university and stand second at the position among university with respect to startups and entrepreneurs. UC Berkeley has always led the discovery of innovative ideas in growing technologies, such as blockchain and cryptocurrency. The SCET Blockchain X-Lab was introduced to provide technical expertise and knowledgeable resources to the UC Berkeley community and to enable them to enlarge industry shaping projects for the blockchain space.
The Sutardja Center for Entrepreneurship & Technology is a global innovation hub headquartered at UC Berkeley's College of Engineering, where ambitious entrepreneurs gain in-depth knowledge with respect to the world of technology entrepreneurship and embark on the path for the creation of compelling new ventures.
The Center researches growing technologies in its labs and provides various courses and programs suitable for students, executives, and global innovators. Recently, the Center had established new labs, aiming at innovation in multiple fields that includes data science, artificial intelligence, blockchain and meat alternatives. Also, the Center is famous for its Berkeley Method of Entrepreneurship, a distinct innovation training program the main objective of which is to focus on mindset training for innovators and entrepreneurs which is being attended by students from across the globe.
Blockchain at Berkeley has planned and taught free, well known for their credit courses with respect to blockchain and cryptocurrencies, with more than 70,000 students already enrolled via online. The Consultancy has educated skilled developers and consultants and has created POCs for several Fortune 100 companies. The organization practices a culture that promotes innovation. The members have successfully formed various research projects, few of which have formed into successful startups such as FourthState, Mechanism Labs, and PartialF.