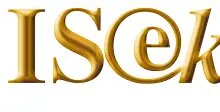 WISeKey, a Switzerland-based blockchain and cybersecurity firm has launched a Blockchain Center of Excellence in Geneva. According to an announcement made on the official website of the company, it has now started a new facility in Geneva – a Blockchain Center of Excellence.
WISeKey is a leading global cybersecurity company which focuses primarily to secure authentication and identification from a cryptographic tool known as Root of Trust. The company's operations and portfolio is increasingly incorporating Internet of Things (IoT) and blockchain technology.
The Geneva Blockchain Center of Excellence would not be limited to researching and promoting latest technology but would also help the blockchain-related startups within the region to grow in their technological research. It shall also be involved in enhancing the acceptance and outreach of blockchain technology in both the public and private sectors.
It recently had entered into a collaboration with the Blockchain Research Institute (BRI) and as a part of such agreement the excellence center was opened. The target of such collaboration was to open various centers in places such as the United States, Latin America, China, India, and Africa.
The global blockchain centers aim to form coordination between business, academia and other centers so that the good practices and resources can be shared among each other thereby delivering effective and efficient services.
Further, each center would focus on the development of their respective area of expertise. For instance, the newly opened center at Geneva would focus on fintech, whereas the center in Buenos Aires, Argentinian would concentrate on anti-counterfeiting platforms.
WISekey in the previous week, as part of their association with a subsidiary of Malaysian tech investment holding Censof, declared the inaugural of its Global Blockchain Center in Malaysia. Ameer bin Shaik Mydin, Censof board director, said, "The potential benefits of blockchain will help drive efficiencies for our clients."
Further, as per the announcement made on January 23, WISeKey has also entered into a blockchain based entity partnership with the non-profit Race for Water Foundation with the intention to condense ocean pollution by deploying blockchain technology. In this project, WISeKey would form a digital identity which will be stored on its blockchain for every plastic product manufactured by the participating companies.
Subsequently, the product would be interconnected to a secure form-factor on the product by the application of distinct QR codes and microchips. The recycling for each product would then be traced and recorded on a blockchain.