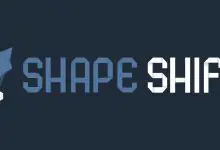 Cryptocurrency exchange ShapeShihft's controversial decision to require user identities that were not forced upon it but it signified a proactive step to reduce legal risks. It is according to the CEO and the founder Erik Voorhees.
Some had guessed that ShapeShift is new. And it is soon to be compulsory membership model. It announced in early September, was the result of direct or indirect threats from regulators. But Voorhees is a vocal libertarian advocate of privacy rights and a critic of know- your- customer (KYC) regulations. It is told CoinDesk that KYC was not added as a result of any enforcement action but rather as a proactive step that we took to de-risk the company amid uncertain and changing global regulations.
He also said that it was a strategic decision as they believe the risk of not doing so had gotten too great.
Voorhees said that the firm had spent months of legal work and over a million dollars of legal expenses on this topic alone. That is money and time that would have been spent building things to protect customers.
A blog was publishedfew days on Twitter a few weeks ago detailing the 'tokenized' membership model as a way to provide special perks for loyal users, critics said that he should have shut the company down rather than compromise his pro-privacy principles.
KYC was stuck on to the membership platform. It is optional membership, and it is many of their customers certainly desire account based features. No one desires forced KYC.
He told he remained committed to the struggle for the financial privacy and the sovereignty for all humans. He even wants to continue to be tactical about how we further that cause.
ShapeShift is a corporate entity, and they have to abide by the laws all around the globe.