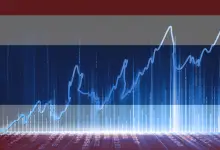 Across all the countries which envision a future in cryptocurrency, efforts are being made to see to it that cryptocurrency would soon enter the mainstream market. The leading chain of theatre in Thailand is ensuring that several transactions for the cinema goers take place through digital currency, it means that from now, everything that the customers want to buy in the theatre can be bought through cryptocurrency, it can be the popcorn or any other product that a consumer want to but from the theatre arena. This step will also further influence other cinema houses and prominent chains to carry out similar decisions.
This feature has been made possible through the collaboration with a developer from Swiss Fintech called Rapidzpay. The technical aspect of the whole thing is that the owner of the multiplex or the cinema house will employ a virtual payment system which is built by Rapidzbay to ensure that such machines are in place which can accept and calculate cryptocurrency on what has been called, point on scale basis. It was recently announced by the Rapidzgroup that they are considerably excited to work with their recent partner, Major Cinema. Those who hold cryptocurrencies and want to buy products from these virtual currencies have to transfer it to the digital wallet of Rapidzbay and those on the other side will also be able to accept the fiat or the cryptocurrency through this method.
This is an important step forward for the users of cryptocurrency in the country because Major Cineplex is the owner if more than six hundred screen in the country and is planning to move forward increase this number to one thousand. The owner of Major Cineplex also owns the enterprise, McThai, which in turn owns the license for McDonald's. As far as Rapidzbay is concerned, it has opened its own branch in the country of Thailand, according to Memorandum of Understanding it has signed with Major Cineplex. A lot of consumers already prefer Rapidzbay for the different trading activities which being carried out across the globe and surprisingly, this sort of development can be noticed in its initial stages itself.
Overall, it has been noticed that winds of change have been blowing in the country when it comes to cryptocurrency, that is, it can be noticed that cryptocurrency is welcomed more in the country and the regulations have been altered to ensure that the economy is more welcoming towards different Initial Coin Offering as well as cryptocurrencies. The regulation authorities of the country are already hinting at regulating the markets of cryptocurrency and also they are working on rendering a place to the cryptocurrency markets under the legal threshold of the country. From the sixteenth of July, of this year, a framework that regulates Initial Coin Offerings has been established and this has given several other eminent firms to adopt ventures that involve the further utilization of cryptocurrencies in the economic sector of the nation.