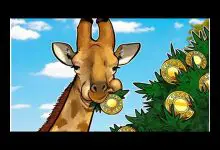 The government of the Republic of Kenya initiated the Kenyan Distributed Ledgers and Artificial Intelligence task force in March. The purpose behind it was to evaluate proposals on how to utilize blockchain technology in the public sector. The organization includes researchers, regulatory bodies, local blockchain startups, experts, lawyers and other associated parties. Bitange Ndemo is the Chairman of this task force.
According to sources, there was a meeting between Information and Communication Technology Ministry (ICT) stakeholders and the private sector. Here, Ndemo stated that the government needs to consider tokenization of the economy to tackle "increasing" rates of corruption and uncertainties. With that, the government will have to print less amount of hard currency.
The Chairman added that "We must begin to tokenize the economy by giving incentives to young people to do things which they are paid through tokens that can be converted to fiat currency", according to reports.
Moreover, Ndemo pointed out that by tokenizing the economy we can reduce unemployment levels, defining the requirement of issuing a digital currency that is comparable with a fiat currency. He further added, "Tokens are like Bonga points given by mobile operators or loyalty points given at the supermarkets, it can be converted to coins and used to buy goods of your choice."
Amid this, Jerome Ochieng, the ICT Principal Secretary responded by saying that the government will come up with appropriate policies to operate the recommendations suggested by the task force.
Remarkably, the Central Bank of Kenya (CBK) published a circular to all banks in the country in April, noticing them against dealing with cryptocurrencies or engaging in transactions with crypto-related entities. CBK Governor Patrick Njoroge mentioned cryptocurrency by in illegal activities, its anonymous nature, and its lack of centralized control as the motive behind the ban.
Additionally, Bancor which is a decentralized liquidity network introduced a network of community currencies based on blockchain to combat poverty in Kenya. Though the project requires local and regional commerce and peer-to-peer activity by allowing Kenyan communities to create and manage their own digital tokens.
Apparently, crypto is spreading its network extremely fast !!