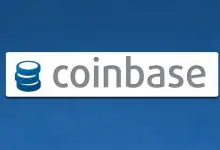 One of the most famous cryptocurrency exchange, Coinbase, has introduced an innovative new feature for their digital assets wallets that enables users to back up their private keys to Google Drive or iCloud.
According to the official announcement made by the company a couple of days back, the latest feature would assist the users to avoid losing funds in case their keys get misplaced. The announcement stated that: "Since we launched Coinbase Wallet (formerly Toshi), our users have experienced the full power of an open financial system – storing their own funds and accessing them anywhere in the world. But with that power comes great responsibility."
It also tweeted stating "Introducing Cloud Backup for your private keys on Coinbase Wallet!
Backup to your personal iCloud or Google Drive, and explore the open financial system with peace of mind."
In the announcement, Coinbase further added that "The private keys generated and stored on your mobile device are the only way to access your funds on the blockchain. Owners of 'user-controlled wallets' like Coinbase Wallet sometimes lose their devices or fail to back up their 12-word recovery phrase in a safe place, thus losing their funds forever."
Coinbase Wallet users would be able to store an encrypted copy of the recovery phrase on their cloud accounts. The introduction of such a platform would not allow any other third party to access the user's fund thereby delivering an adequate amount of security and safety level efficiently to the users. The recovery phase key uploaded by the user would be locked by a password and can be unlocked only by the password given by the user. Further, the backup is reportedly encrypted with AES-256-GCM encryption and would be accessible only from the Wallet mobile app.
Also, along with Google Drive and iCloud, the company would soon extend its operation to other clouds in the near future.
The recent features would be an optional service and would not replace the original recovery option. The Cloud backup is not mandatory and would entirely depend on the user whether they want to use it or not if a user wants to take the benefits of such features they just need to activate it. However, users have an option to view their recovery phase and back it up through a manual process as to how they used to do previously. Coinbase also suggests that users have the option to back up their passphrase manually as soon as they activate the cloud backup service. For added security, Coinbase also recommends enabling two-factor authentication on the user's cloud account.
The user needs to update their Coinbase Wallet app to the latest version that would activate cloud backup. As soon as the user enters the newest version of the application the user would be able to see a pop-up that explains iCloud or Google Drive backup. All a user needs to do is to enter Tap button "Back up now" that would back up the user's private keys at that time only. There is also one more feature where a user can adjust private key management and backup settings from the Coinbase Wallet settings menu as per their convenience at any time.
It added "To activate cloud backup, just update your Coinbase Wallet app to the latest version. When you open the latest version of the app, you should see a pop-up explaining iCloud or Google Drive backup. Tap, "Back up now" to back up your private keys now."
Coinbase Wallet would keep sending a pop-up from time to time that would allow a user to back up their private keys to the cloud. However, at any time if the user wants to restore their Coinbase Wallet they just need to download the Coinbase Wallet app on the device and tap "I already have a wallet" that would help them to restore the wallet with the simple password that a user had used to back up their wallet initially. A user's account would get updated from time to time as long as a user phone has logged into the same Google Account (Android) or iCloud account (iOS).
Further, Coinbase's cloud service also assists various wallets thereby allowing a user to change in between different accounts and wallets quickly.
Coinbase, which is based out of San Francisco has become one of the few exchanges to introduce their own wallet software thereby promoting the variety of monetary sovereignty. Coinbase Wallet users are the sole holders of their private keys. However, they probably take the pleasure of a higher degree of security rather than leaving money on centralized exchanges that give arises to hacks and various security breaches.