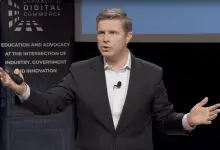 Overstock.com Inc., a retail giant's Blockchain subsidiary named Medici Venture now holds a section of the stake in Blockchain banking platform Bankorus, as per the press release announced on Monday. Bankorus allows institutions and persons to sell, buy and store digital data assets. The blockchain subsidiary of Overstock claims a 5.1 percent stake in Bankorus. The news is not really a big surprise for many as Medici Ventures is regularly making investments in Blockchain based projects. Medici Venture in December had acquired 10 percent stake in an agricultural project, GrainChain which is powered by Blockchain. GrainChain monitors the distributed process of harvests. Medici Ventures had acquired it for 2.5 million dollars. This acquisition of Medici Ventures will now enable GrainChain to increase its market share in Central and South America.
President of Medici Ventures, Jonathan Johnson mentioned that adding Bankorus to the list of portfolios of companies of Medici Ventures will now allow to work on developing a foundation of Blockchain based technology stack for the community. However, the financial details about the acquisition were not mentioned.
Earlier, Bitt, a portfolio company of Medici Venture has collaborated with Eastern Caribbean Central Bank (ECCB) to test a digital currency of central bank. The digital currency will be implemented in the Eastern Caribbean Union (ECCU) and will be circulated by authorized financial bodies and non-banking institutions within ECCU. The objective of the Blockchain pilot is to support stability in the financial sector and to minimize the use of cash in the ECCU, further promote the economic growth across the Caribbean.
Founder of Overstock, Patrick Byrne in previous month mentioned that the use of Blockchain will help the government to become more efficient and ensures that it is not bribed. Further, he said that the government services have arrived at a point where they need to make fundamental changes in their structure and by using Blockchain solutions they can do it. According to Patrick, Blockchain technology is the best choice to do so.
Patrick Byrne suggested a plan of developing government as a service, building a group of applications and companies within them that will help Blockchain to reach to various services of the government.